This week we have had a little visitor around. Marlie's buddy E has been spending his days with us.
We've been playing trains in the sun spot...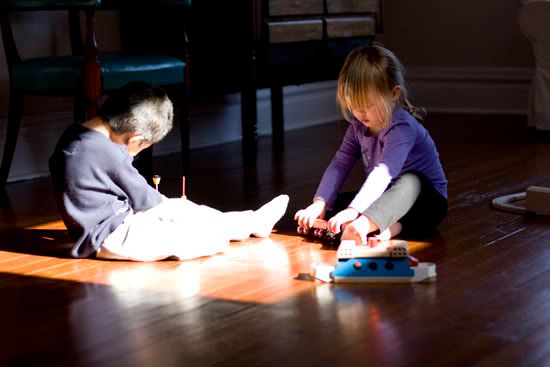 taking walks...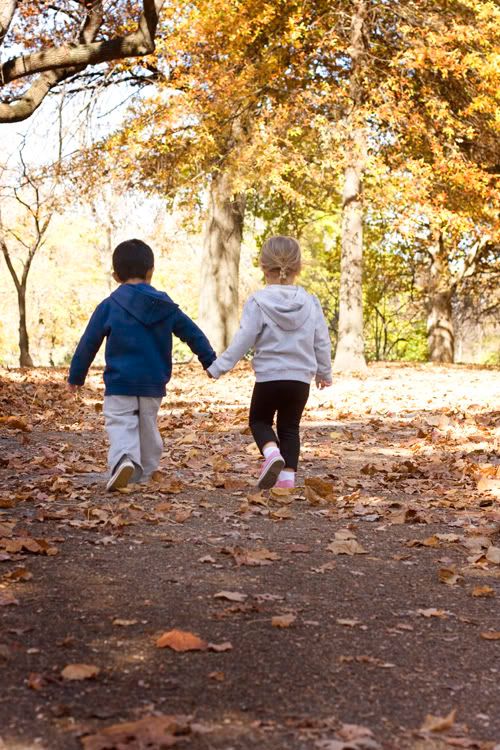 playing in the park..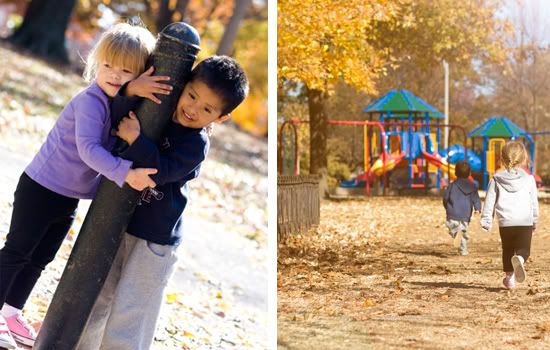 and ya know...just hangin out...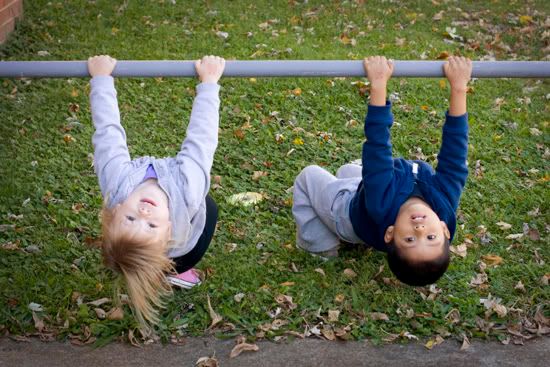 Marlie thinks he is pretty fun to have around. And can you blame her? Just look at him, he's adorable...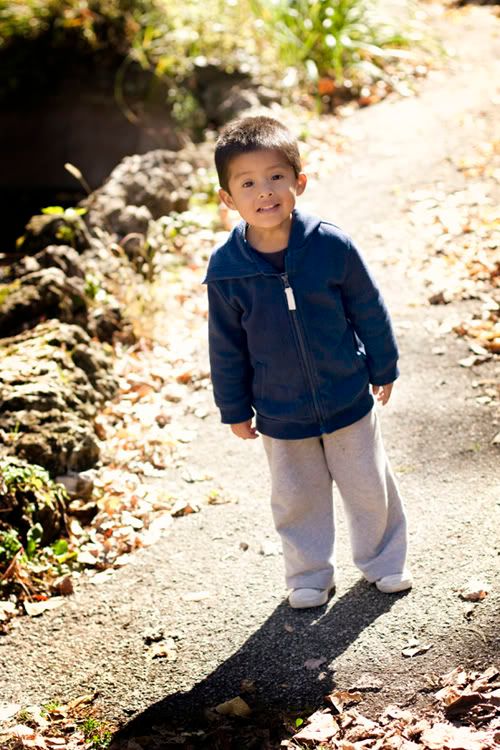 Thank goodness the weather has been amazing this week and I've been able to get these two kiddos outside a lot. When they are cooped up together for too long they start to bicker and poke at each other. Its kind of funny actually. They fight about basically nothing. They got in to it in the car today and it sounded like this...
M: cookie
E: no, school bus
M: NO...COOKIE!
E: NO...SCHOOL BUS!!!
M: COOOOOKKKIIEEE!!!!
E: SCHOOOOLLL BUUUSSS!!!!
Hmm. I'm not sure who won that debate.
E's
mom is also a blogger
. Early this week she awarded me two blog awards and my friend
Sara
did last week too. Thanks ladies!
And now I can pass them on to 6 other bloggers and I chose...
1)
Jen at Hahn House
2)
Allison at The Yellow Desk
3)
Katie at The Schaefers
4)
Jen at The Story of My Life
5)
Terri and Faith that Works
6)
Sarah at The Daily Denny
I also have to answer a bunch of questions with one word. Here goes...
1. Where is your cell phone? somewhere
2. Your hair? flat
3. Your mother? wonderful
4. Your husband? amazing
5. Your favorite food? steak
6. Your dream last night? stressful
7. Your favorite drink? hard cider
8. Your dream/goal? simplicity
9. What room are you in? family room
10. Your hobby? creating
11. Your fear? disappointment
12. Where do you want to be in 6 years? happy
13. Where were you last night? burgers
14. Something that you aren't? buff
15. Muffins? pumpkin
16. Wish list item? ipod
17. Where did you grow up? Kirkwood
18. Last thing you did? work
19. What are you wearing? jammies
20. Your TV? broken
21. Your pets? none
22. Friends? awesome
23. Your life? blessed
24. Your mood? tired
25. Missing someone? Sarah
26. Vehicle? Passport
27. Something you're not wearing? makeup
28. Your favorite store? Anthropologie
29. Your favorite color? aqua
30. When was the last time you laughed? tonight
And now my bed is calling me. Good night blog land.