So, ever since
Mista Nug's interview
a few months back I have been trying to get an interview with Miss Monkey Pants. She is a very busy girl so it was no easy task. Finally today I caught her at a good moment and she agreed to answer some questions for us.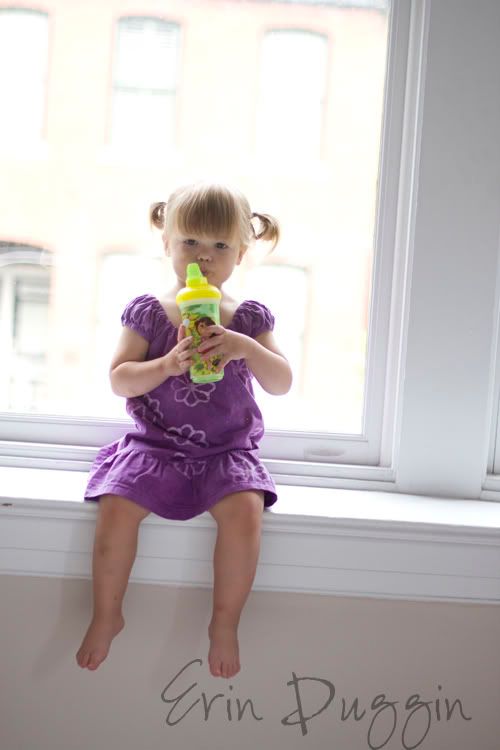 me: Miss Monkey Pants, it looks like you have a little time on your hands. Would you mind putting your milk down for a moment and answering some questions for us?
MP: O.K. mom, but make it quick. What's up?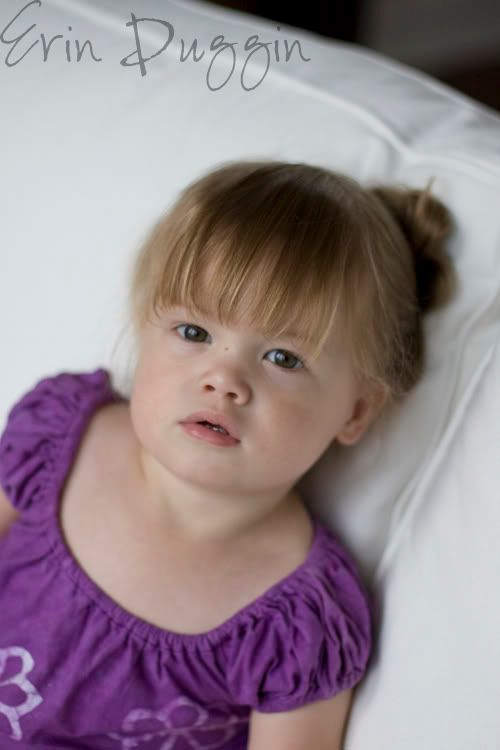 me: Well, tell us what you have been up to lately. I hear that you are two years old now. That's big time.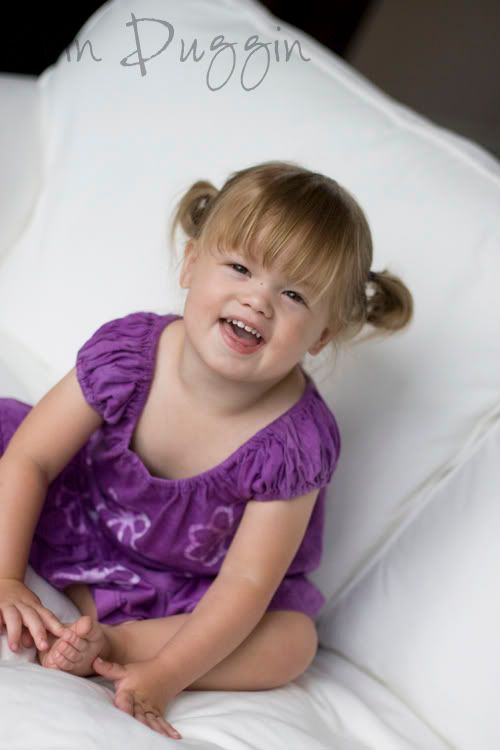 MP: Ha Ha! Yep, I'm two. Its awesome.
me: You are talking a lot more these days. What are some of your favorite phrases?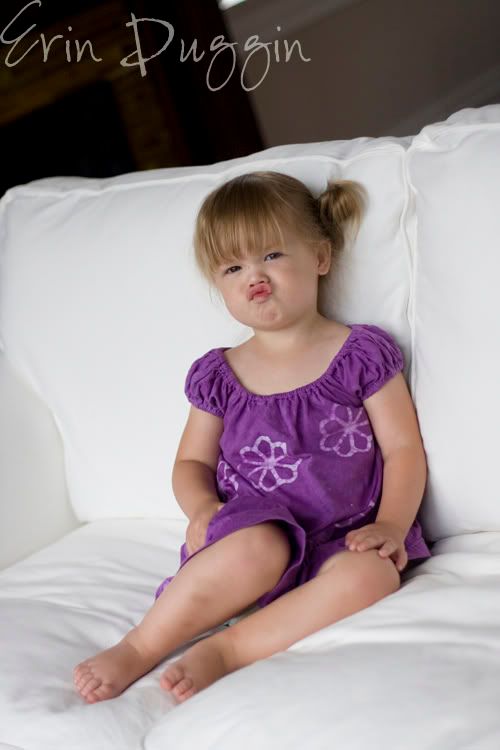 MP: Ummm. I cob whichyoo (Can I come with you?) Eeees my tearn (Its my turn) and finally' I getcha boo boo (Look out I'm gonna get you).
me: What's up with all of the picky eating? What do you have against sandwiches, or vegetables, macaroni and cheese, or peanut butter and jelly?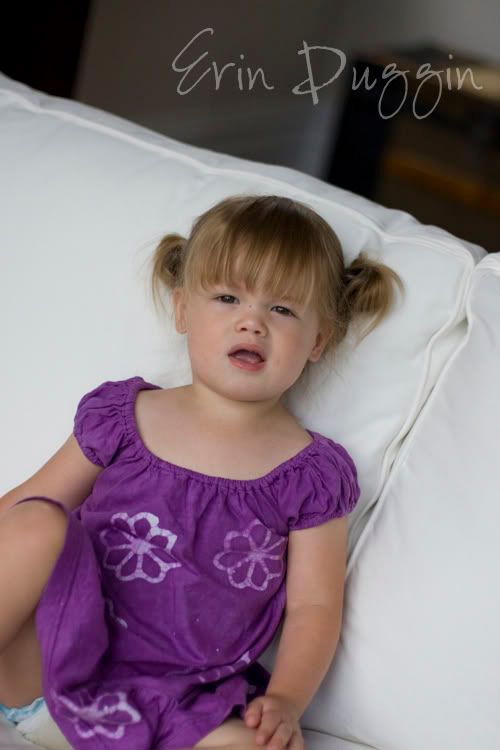 MP: I don't know mom, its just gross.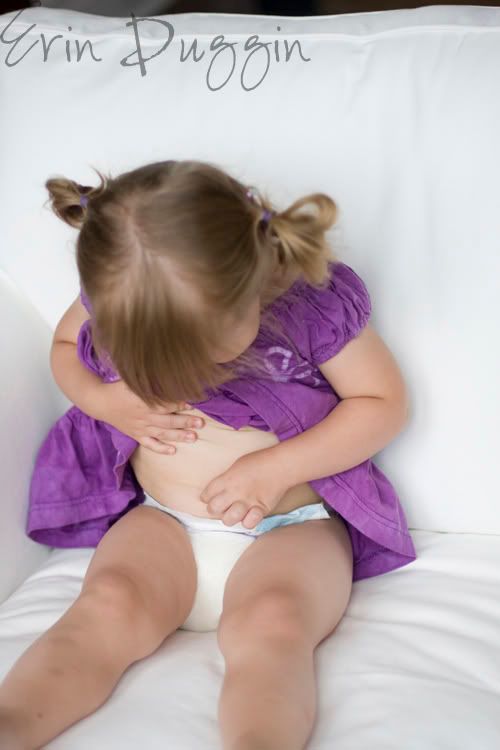 me: Marlie, put your dress down please.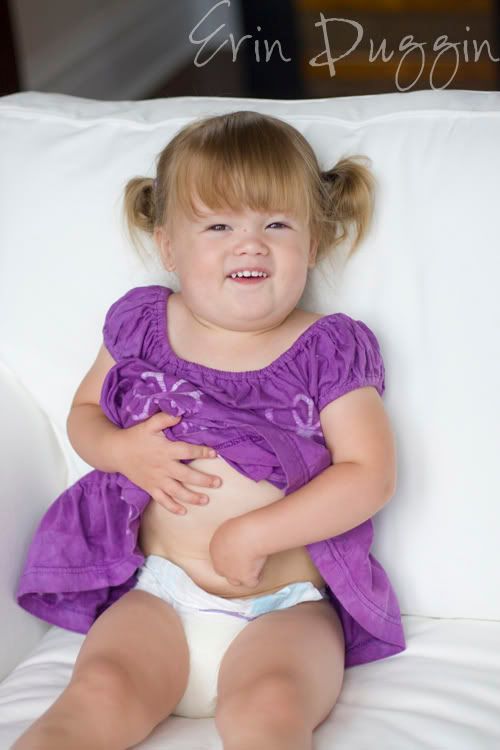 MP: Oh mom, I'm just showing you my belly button. Isn't it awesome? Remember when you found a cheerio perfectly stuck in there?
me: Yes, that was funny. Its a good place to hide things. Now focus. This is a tough one. How do you feel about potty training? You seem to avoid the topic every time I bring it up.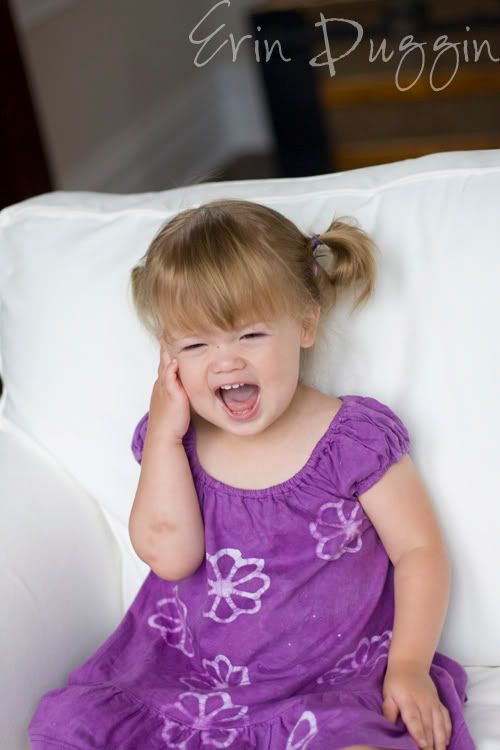 MP: Mom! I'm so embarrased. Lets talk about something else.
me: Marlie, come on, what's the story?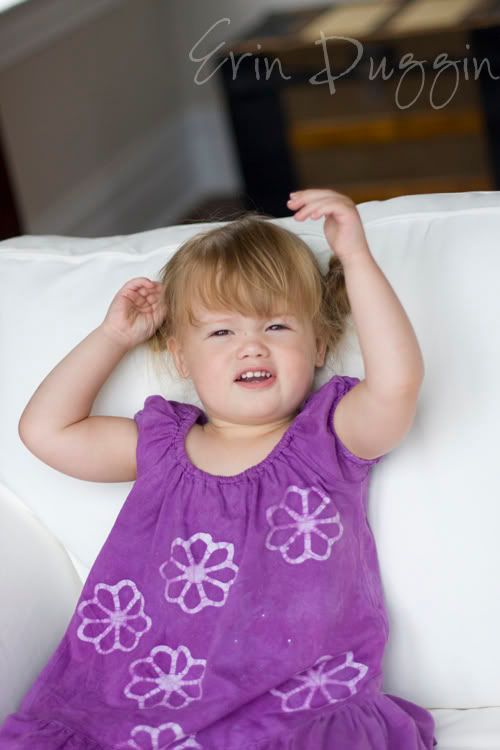 MP: You are pushing it mom. I just don't want to talk about it.
me: Don't you want to be a big girl and go on the potty?
MP: Alright thats it. I'm out. I have toys to throw.