Last week Brendan came over for a little play date. His mom Lisa is one of my faithful blog readers and she won a shoot a few months ago on a blog giveaway.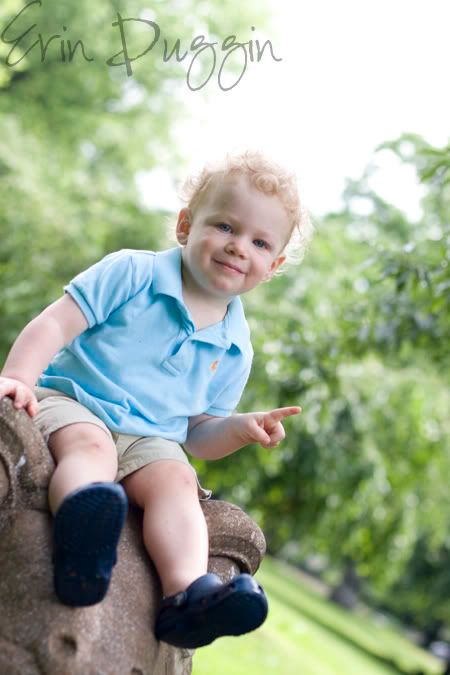 It was raining on and off all morning before our shoot and I was afraid that we might have to cancel. But, it cleared up just in time and the humidity just made this little guy's curls even cuter. And the puddles just made our time together more fun.
He splished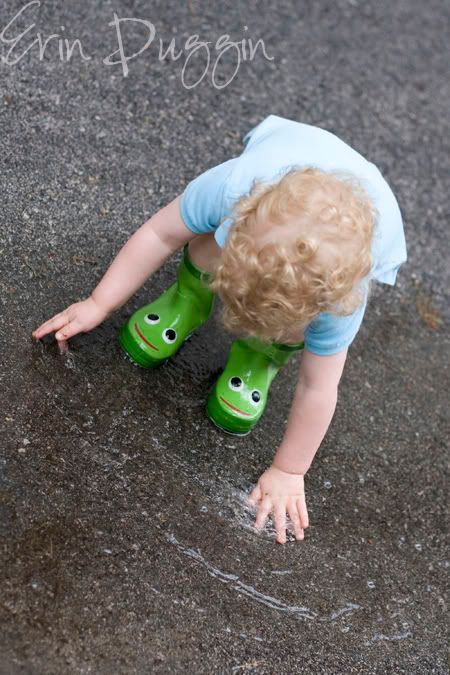 and splashed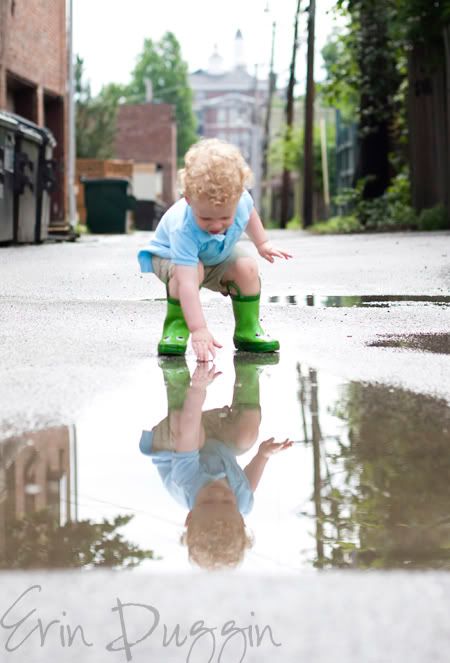 and took a little rest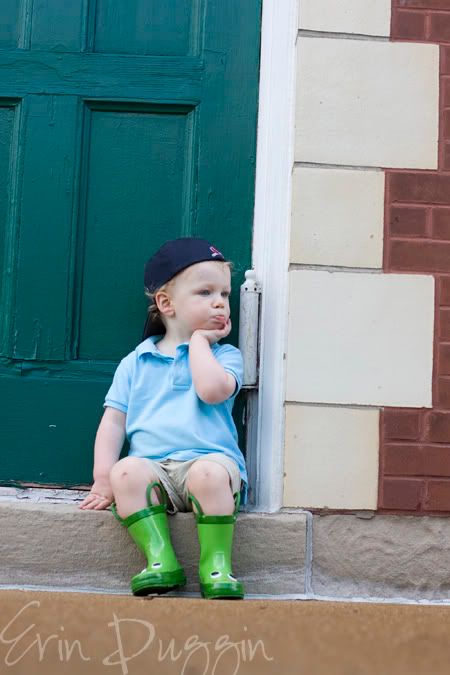 and kept looking at me with those huge blue eyes. I did not alter them in Photoshop folks. They are just that blue.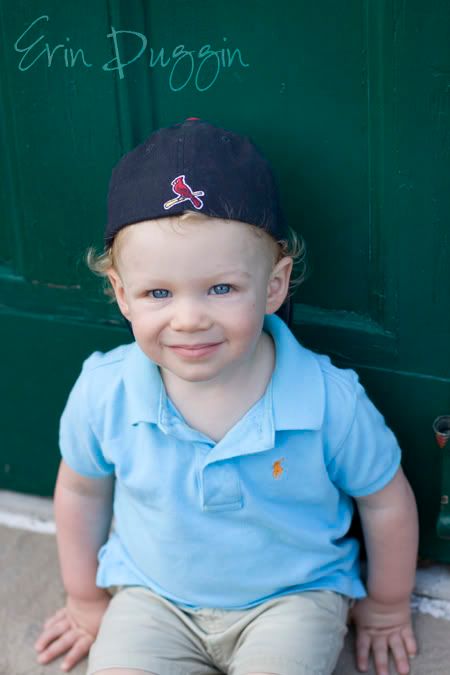 He also introduced me to his new baby sister Molly.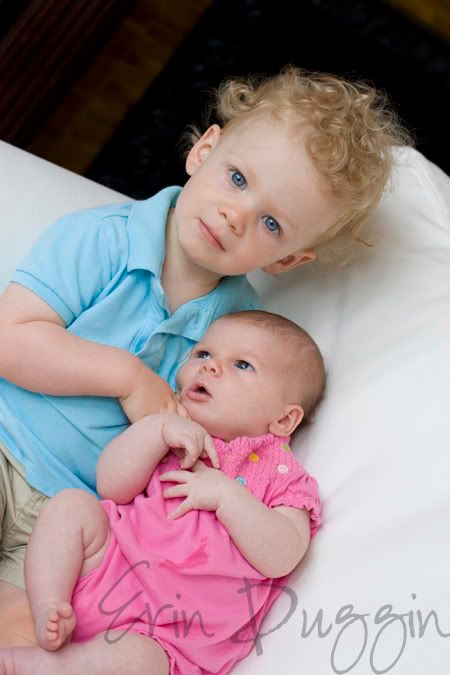 So sweet. Something tells me he is going to be a pretty great older brother.