Sienna was about two weeks old when she and her parents came over to the studio on Tuesday. I had a few new props that I couldn't wait to use with her. She is perfectly round and tiny and sweet.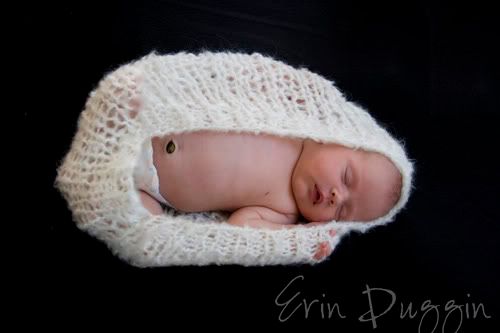 And she was very sleepy for us which was great. Even if it was because she kept her mom and dad up all night the night before :).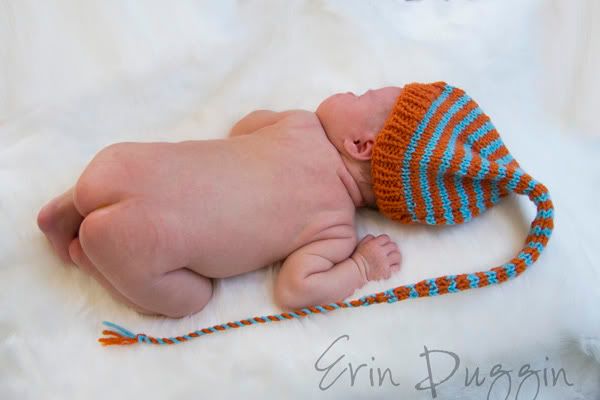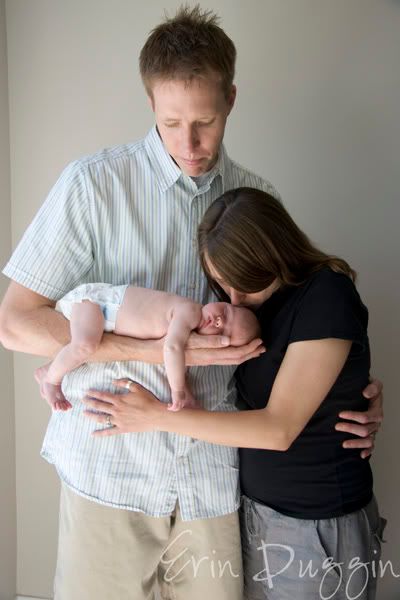 Sienna's dad used to play basketball for the University of Illinois. So he brought his blanket for some photos. I love this one..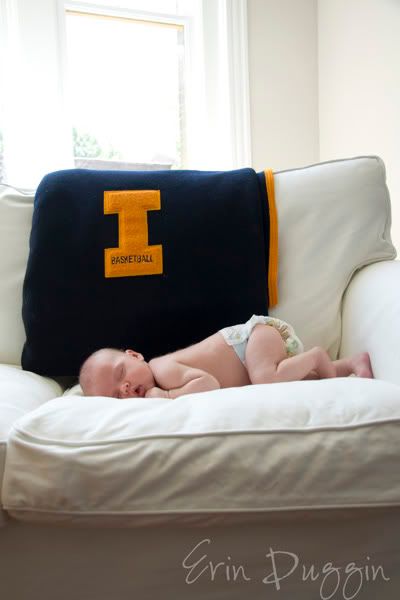 Something tells me that she might be a daddy's girl :).