Got you with that post title didn't I? He He He. No, I'm not preggo. But my best friend/name collage guru Beth is. Very pregnant in fact. Which means that name collages will be on hold for a while folks. We will start taking orders again in March when things have settled down a bit for her.
This weekend the whole fam came over for a little session. One last shoot of this family of 3 before they become 4. Such a good lookin family...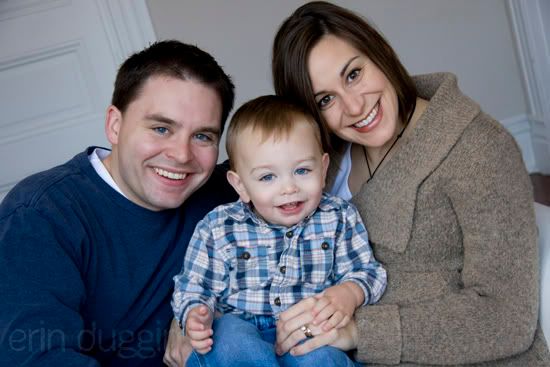 Beth is such a beautiful pregnant lady. She has been complaining about how "big" she is for months. She's not fooling anyone, she is gorgeous. And don't even get me started about her little nugget Weston. Those eyes...those cheeks...his little voice...I love him.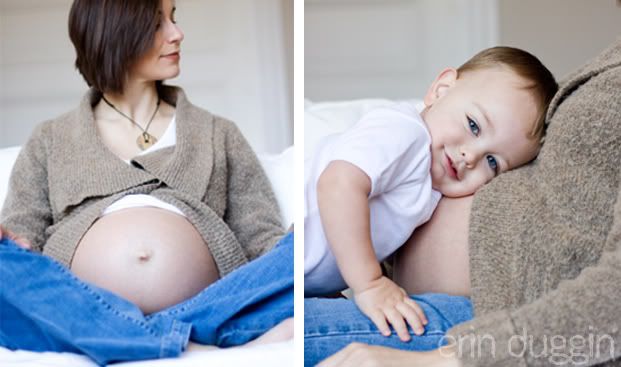 Poking at the belly button...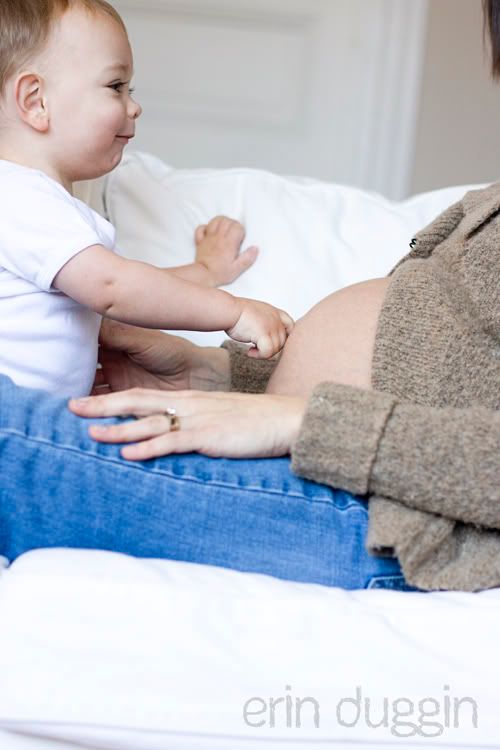 And my two favs ... sigh...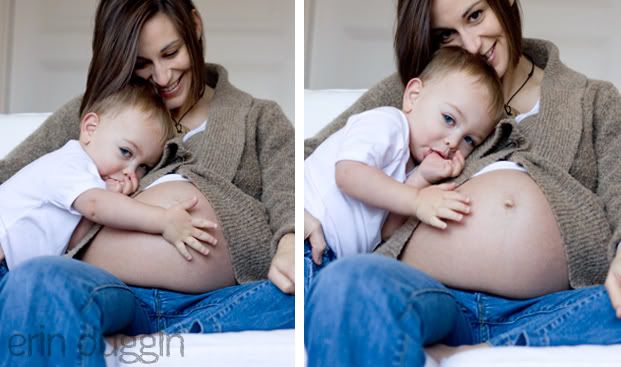 Can't wait to meet that little girl!
________________________________________________________________________________________________
It is FA-REEZING in St. Louis. I have a really bad headache and I seriously think its from all of the teeth chattering I have been doing. I've been telling Shane he really needs to buy me a heated sweat suit. Surely there is something like that out there. With the battery disguised in a fanny pack perhaps? He doesn't seem to think that would be a good look for me.
We are snuggling up under blankets, avoiding the outside world, and actually I will be flying south in a few days where it is a tad warmer. I'm headed to Alabama to visit some sweet friends, meet some sweet babies and well, get some space so I can think a little clearer. Who knows, maybe I'll even come up with those 2010 goals. Maybe goal #1 should be to invent a heated sweat suit complete with fanny pack disguised battery. Hmm....