When I shoot weddings I take a second shooter with me and usually that second shooter is my talented friend Jen. Here we are at our last wedding together in a photo in which you can see my esophagus and also up my nose to my brain.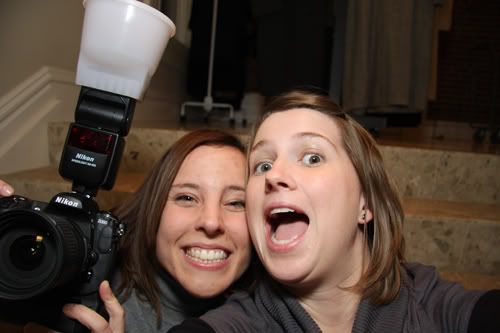 Jen is really fun to shoot with. She keeps me calm, keeps me from having to get EVERY shot, and ... keeps me laughing. Especially when she wears mismatching socks to shoot in...awesome. She lives in Columbia, MO so
check her out
if you live there and need a photog.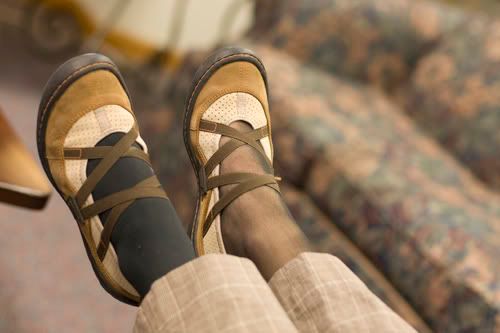 Anyway, she is great and this past year she met a great guy named Chris and in August these two great people are getting hitched!
Yesterday I finally got to meet Chris when they came in town for an engagement shoot. We started out at my favorite door ...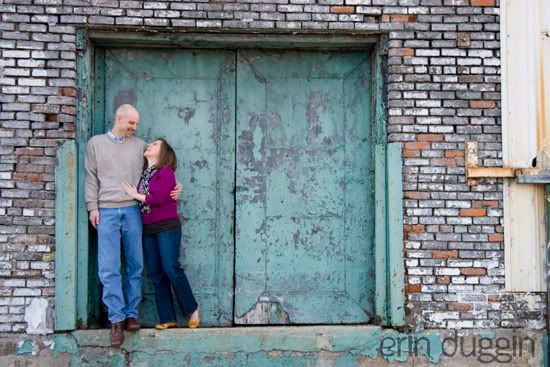 They are so cute together.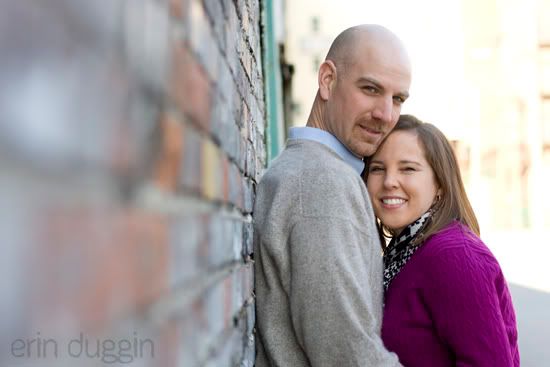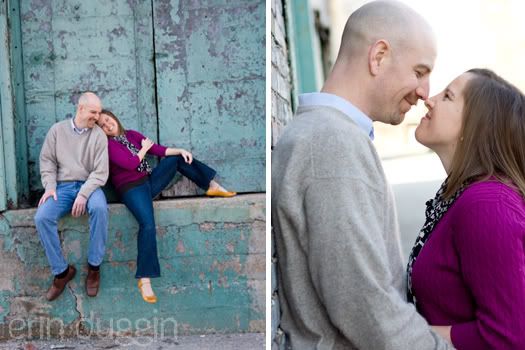 We played around with my new green chair. Love it!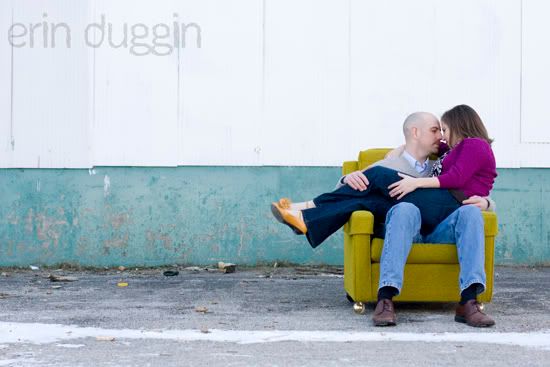 And bundled up a bit. It was cold.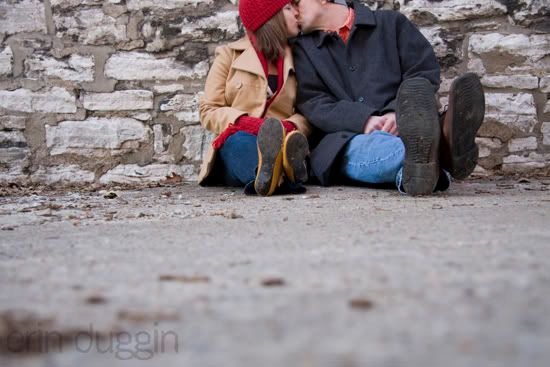 This was such a fun shoot. Mostly because Jen and Chris are hilarious and really had fun with their shoot. Somtimes clients show up stressed out, nervous, and stiff and I have get them to loosen up. These two did not need any encouragement. They came up with these poses on their own...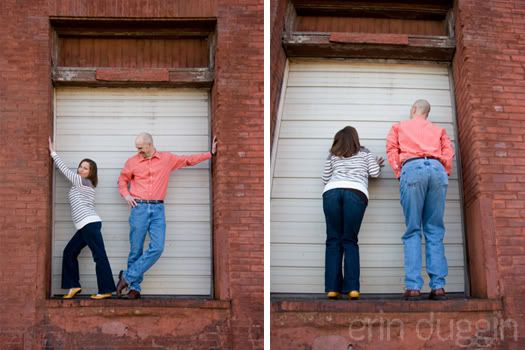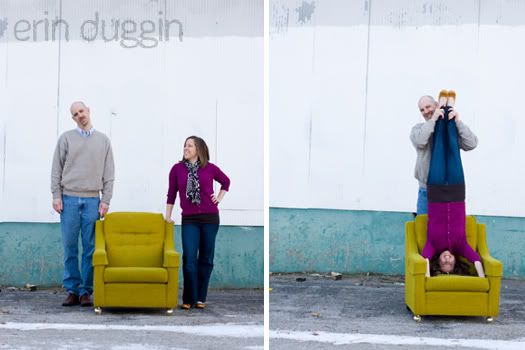 Congratulations you two! Thanks for a fun afternoon!