On Monday I had the pleasure of photographing some tiny little triplets. Meet Emma, Jack, and Grace...
Oh my goodness. They are so itsy bitsy and sweet. We put them together for some snuggle time. Little Emma just couldn't fall asleep...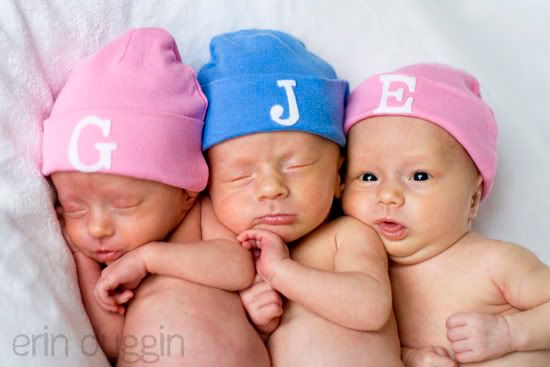 It was like she just had to keep an eye on the other two. Too cute...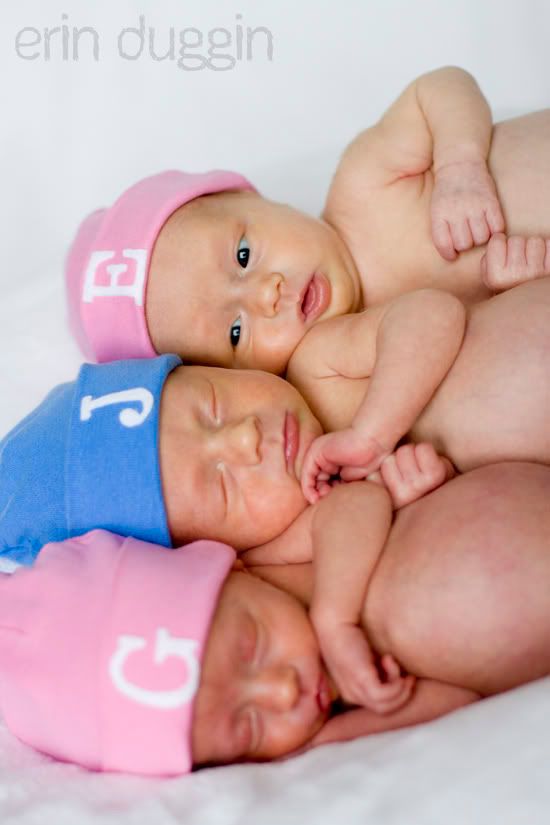 Thirty little toes...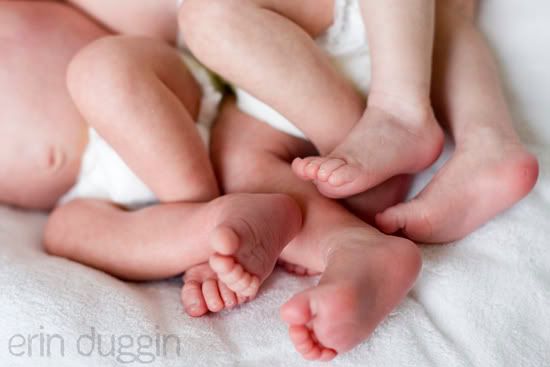 My fav...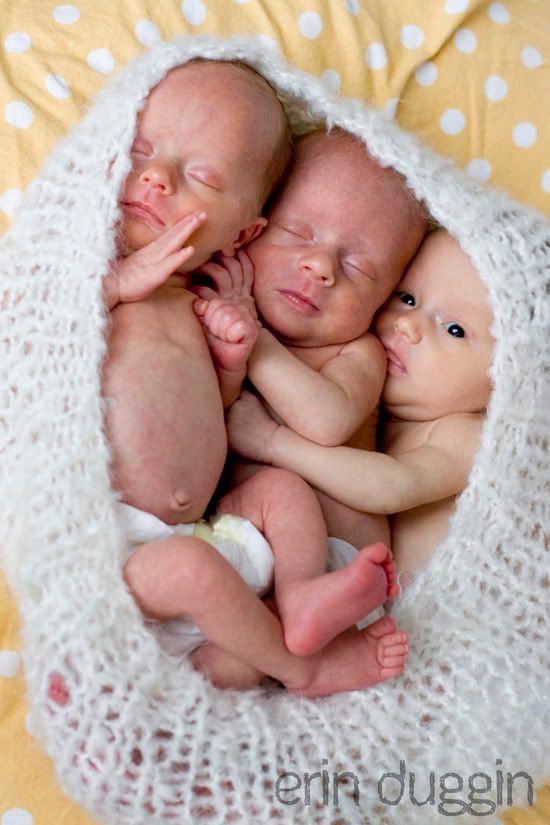 The whole family...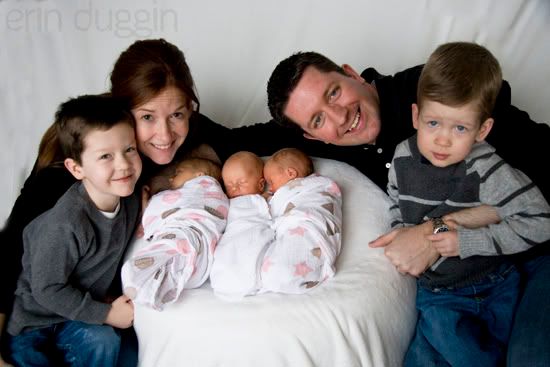 With two big brothers it's a full house! Such a sweet family. Thanks for the opportunity and congratulations!