On Saturday my friend Jen got married. Jen is usually my second shooter when I shoot weddings and it was pretty fun to see her be the bride! I wasn't the photographer,
these awesome ladies were
, so I got to be a guest for once. Very nice! I was, however, mother to the flower girl.
Here she is all dolled up and I must say...adorable. These few photos were taken during a brief calm moment before the ceremony.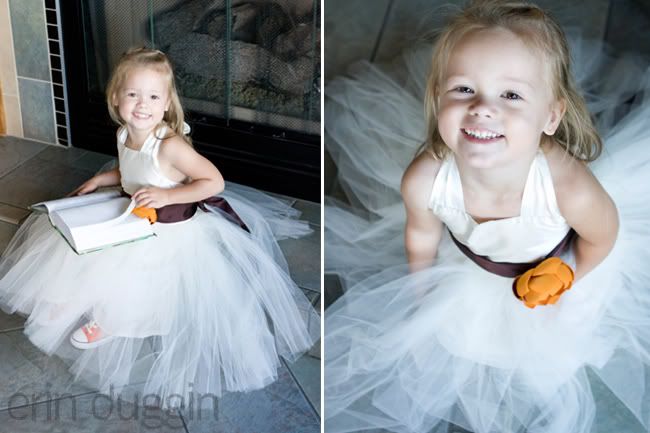 Doesn't she look so sugary sweet? I mean she is, I love her, but here is the true story of her flowergirlness.
As soon as we arrived to the church Marlie decided that her legs no longer worked and would not...could not walk anywhere. She cried until we would pick her up.
She freaked out when I got her dressed. She cried when anyone looked at her in her little outfit. I handed her her flower ball to practice with and she immediately flung it on the floor. Awesome.
There are no pics of her walking down the aisle because I was too busy waving fruit snacks in one hand and silly bands in the other trying to bribe her to walk to me. Shane ended up holding her hand the whole way. Oh well.
The icing on the cake? When she tooted..loudly during the very quite prayer time.
Oh my word. That kid.
But she sure is cute...bruised legs and all.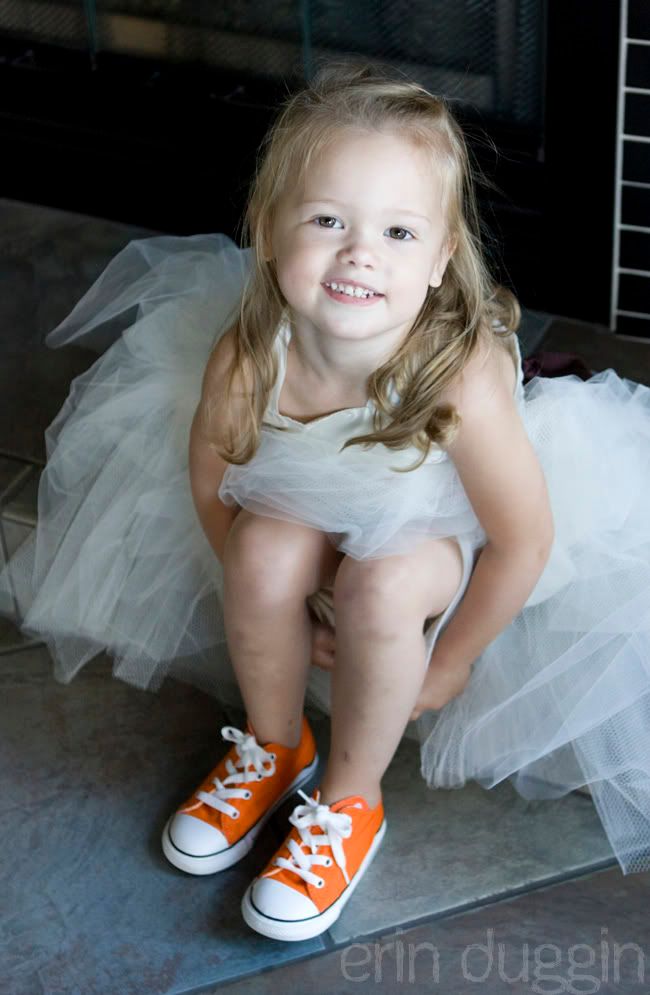 I couldn't resist snapping a few of Jen and Chris of course.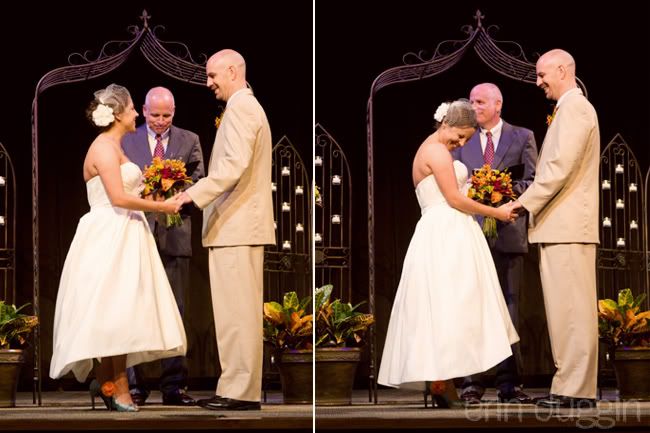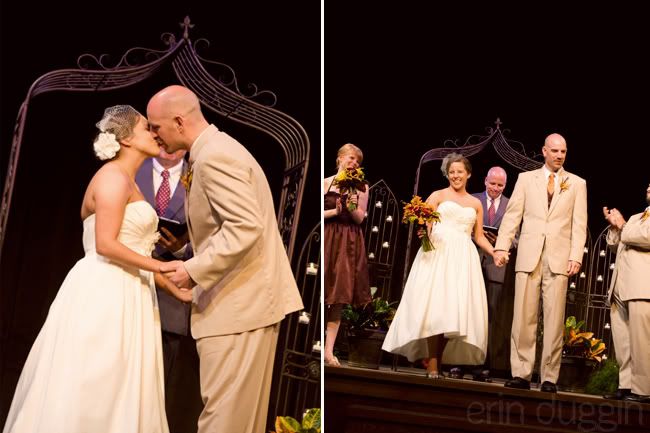 Jen had so many fun details right down to her awesome shoes. Congrats you two! Love ya!