When Shane and I bought our first house years ago we decided at the last minute to refinish the hard wood floors by ourselves. One night when we were covered head to toe in wood dust some of our new neighbors dropped in to say hello. I knew when we met Jen and Steve that we would be friends. At least I hoped anyway :).
About six years later we have moved away from that neighborhood, but still get to call them friends. We've watched each others families grow. They just expanded by one more and came over recently for a photo shoot.
Such a cute fam...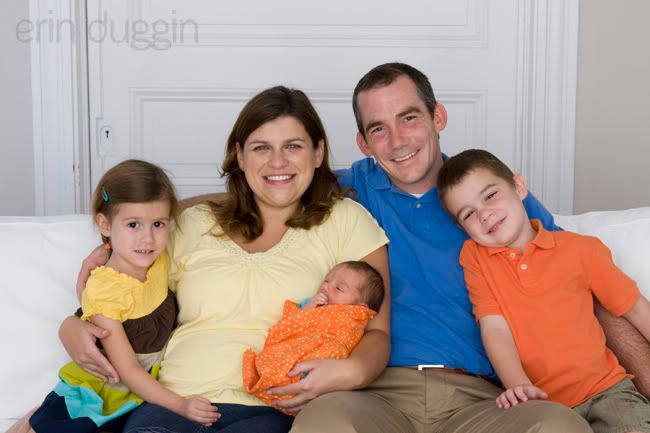 I love these...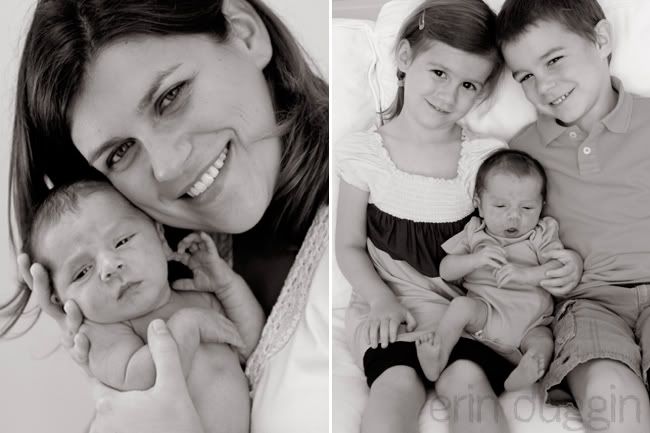 I caught Addie and Daniel playing with Nathan's toes. So sweet.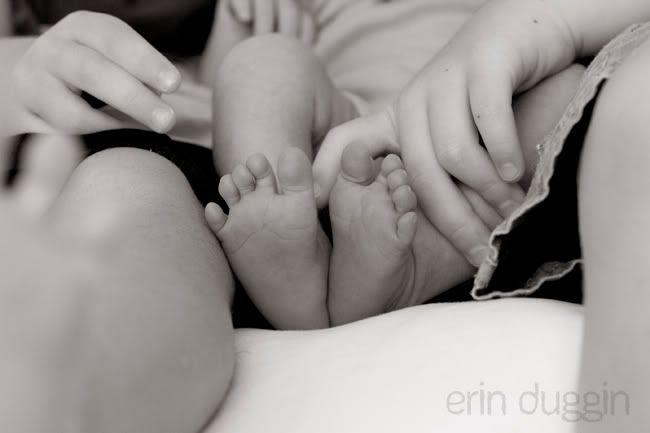 And then it was time for Mr. Nathan's close up. What a cute little guy.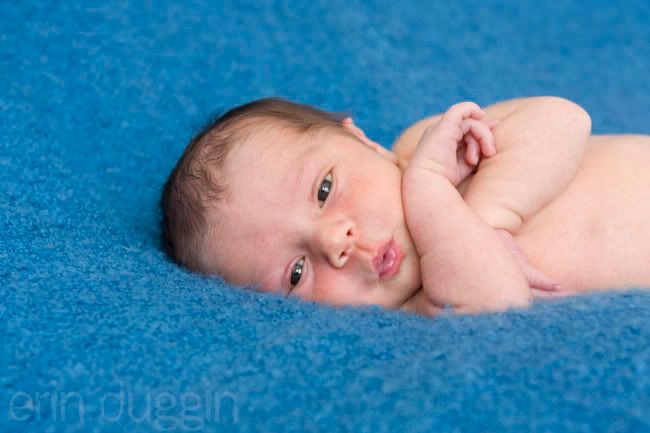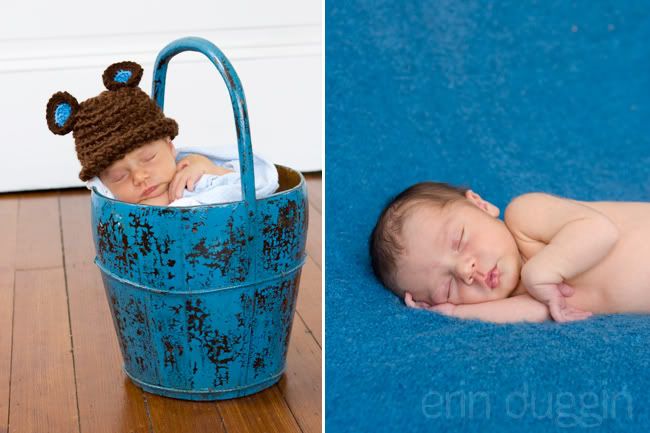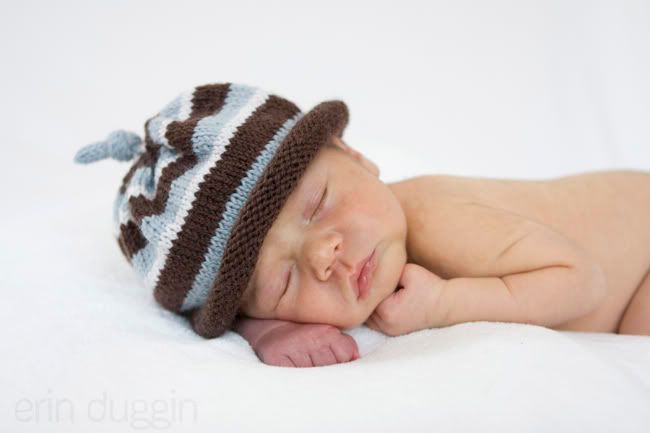 Congratulations guys!