A few weeks ago one of my best friends Amy called. When I answered the phone she said "I just had the greatest idea." And..she did. Her idea was to do a shoot with her sweet, almost 90 year old Gran. And of course I was all over it. So on Tuesday they came over for a visit. Meet Irene...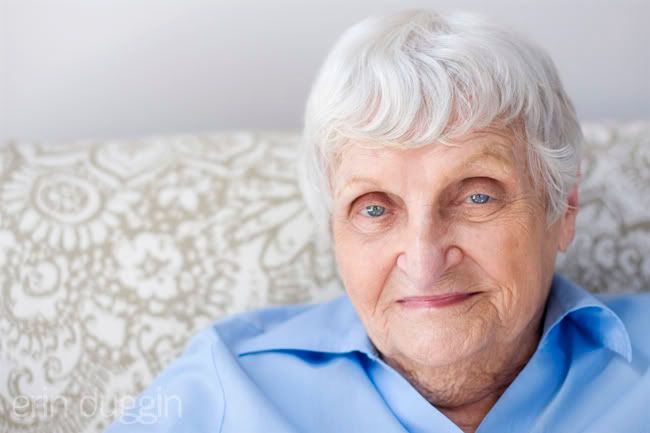 Now I know where Amy gets her huge blue eyes.
These two were so funny. I told them to "be contemplative" but it didn't last long...
We went over to the park for a bit...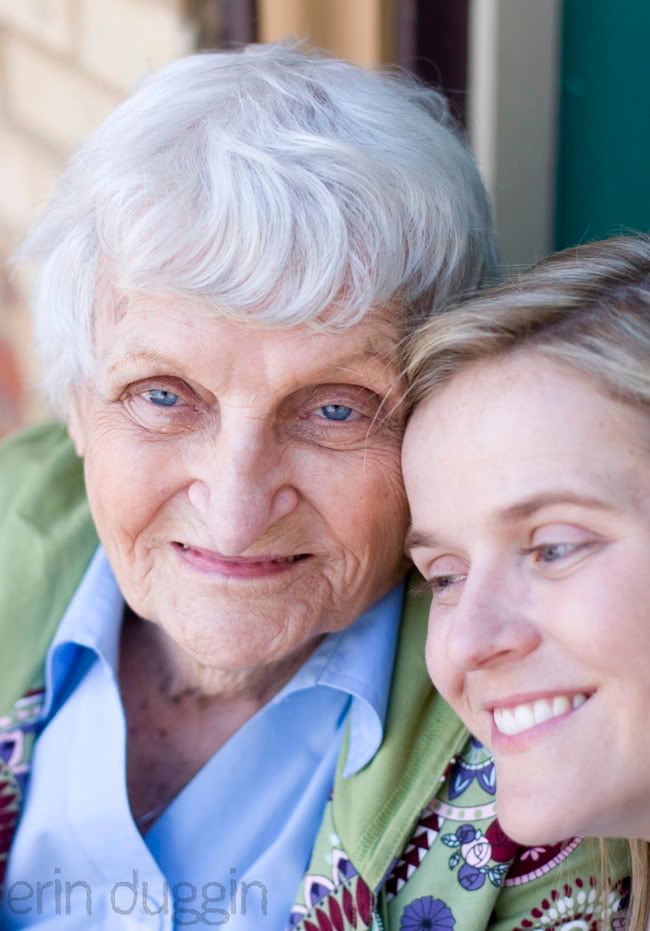 Love this one...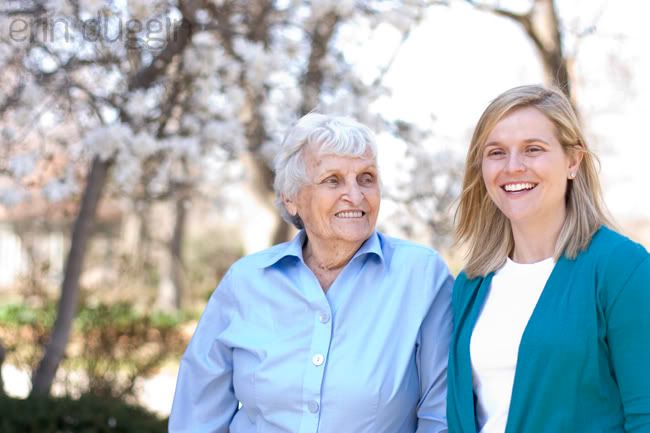 Next we went over to
Foam
for some chatting over yummy drinks...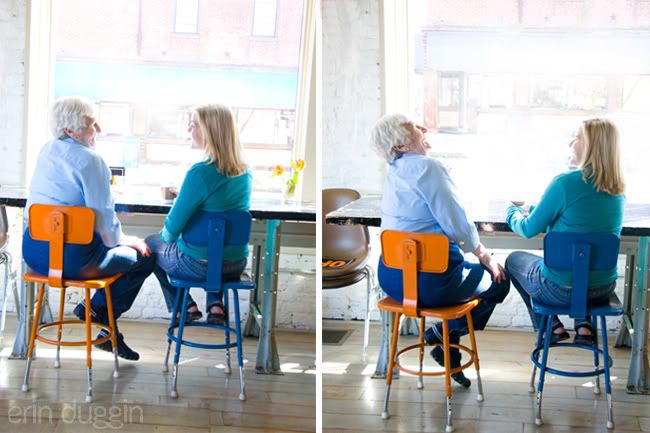 Irene kept apologizing for laughing so much. To which I replied don't change a thing!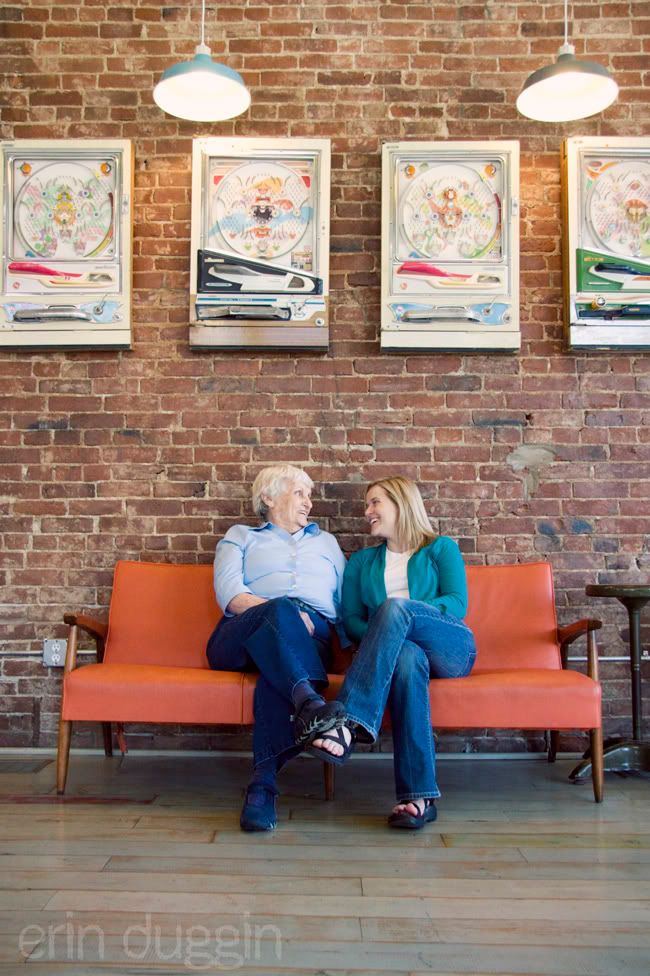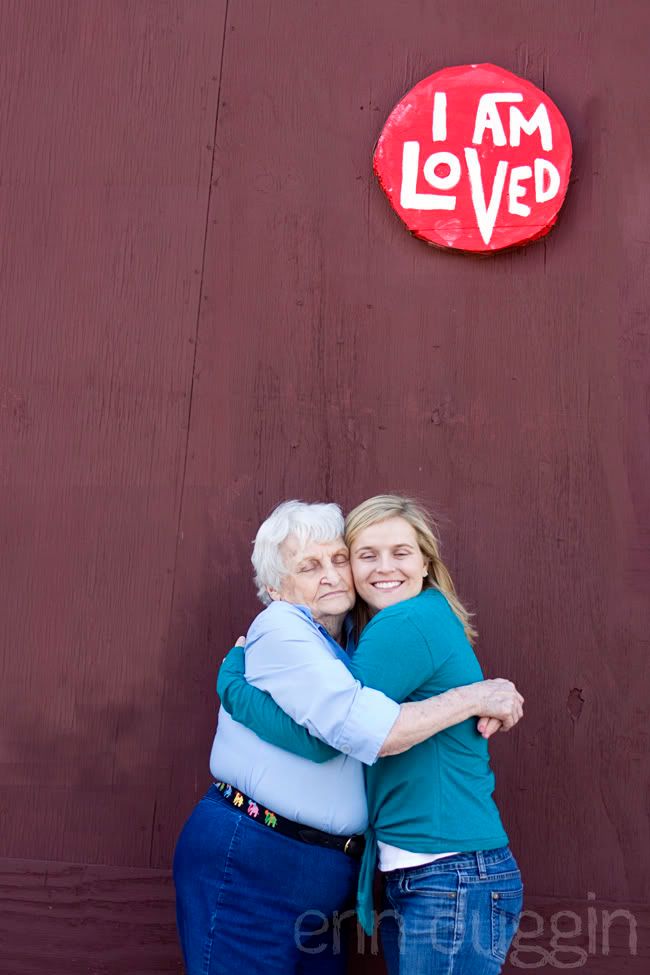 So much fun! Irene it was a pleasure spending time with you. Thanks for having such a great idea Amy, and for trusting me with this.