Today is my little lady's b-day. I cannot believe that she is 3. It blows my mind.
We had the fam over for her birthday party last Sunday. Last year I decorated how I wanted because I figured it was my last year to make the decision myself without Marlie's input. And boy was I was right. This year Marlie requested a princess party, Sleeping Beauty to be exact. So on Sunday I found myself crafting a cake that I would have previously never been caught dead making.
Please meet Aurora....
Isn't she lovely? Well, Marlie thought so anyway. Here she is admiring her. It was love at first site. And then she lovingly blew out her dress when we lit it on fire.
Shane asked if we were having a bachelor party or a birthday party since he thought she looked a little more like a lady jumping out of cake than a princess. Whatever.
She was pretty tasty...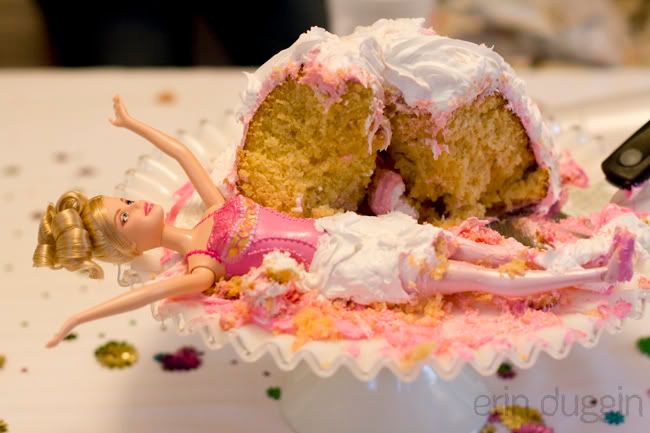 Today was a have fun with Monkey Pants day instead of my normal Friday work day since I just couldn't bear the thought of not spending her b-day with her. We went to Purina Farms for the first time. It was a little rough at first when the activities included getting stuck in bumper to bumper traffic, Marlie rubbing sunscreen in her eye, and waiting in line for 20 minutes to milk a cow only to freak out when actually confronted with pulling on a teet. But then there was an awesome dog show and it salvaged our visit. I am not a dog person, but dogs flying through the air to the tune of C&C Music Factory, now that is cool.
My sunglasses helped with the sunscreen eye.
Marlie requested Steak N Shake for lunch and I aim to please. We sat and ate, and chatted and laughed. I watched her and thought about how blessed I am to have such a sweet little girl with such a spunky personality.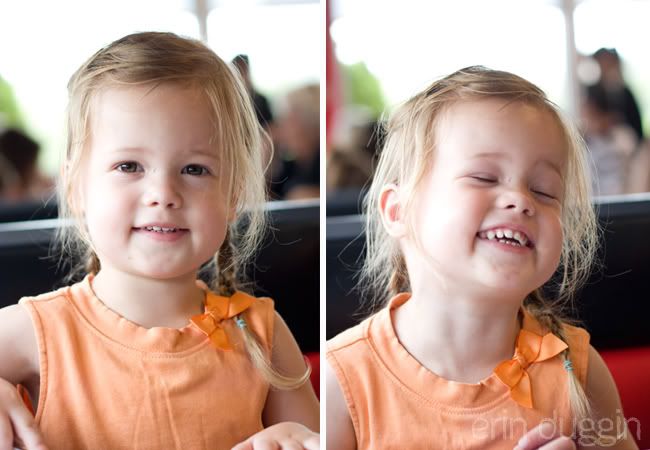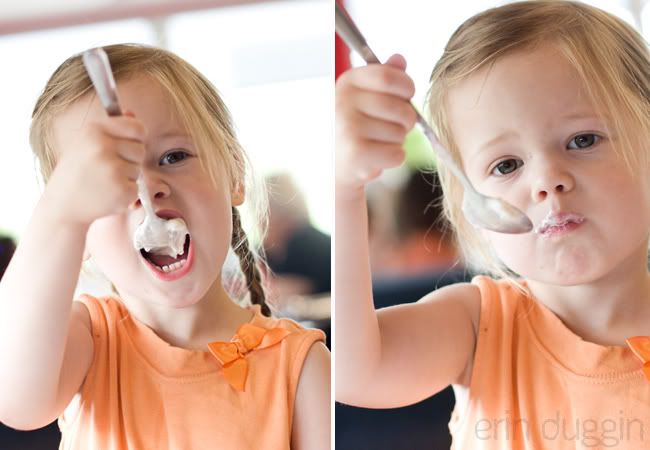 A pretty fun b-day I think. Marlie was all wound up at nap time so I laid down with her for a while. As she was falling asleep with her nose touching mine she whispered... "I love you mom. I love the dog show."
Happy Birthday Monkey Pants! I love you to pieces.