Shane is a biker. Did I ever tell you that? He is a road biker. He loves biking. In fact on our first official date we stopped at a shop so that he could buy some bike shorts. And of course I teased him about wearing them. But I fell in love with him despite the spandex.
Here he is in a race a few summers back...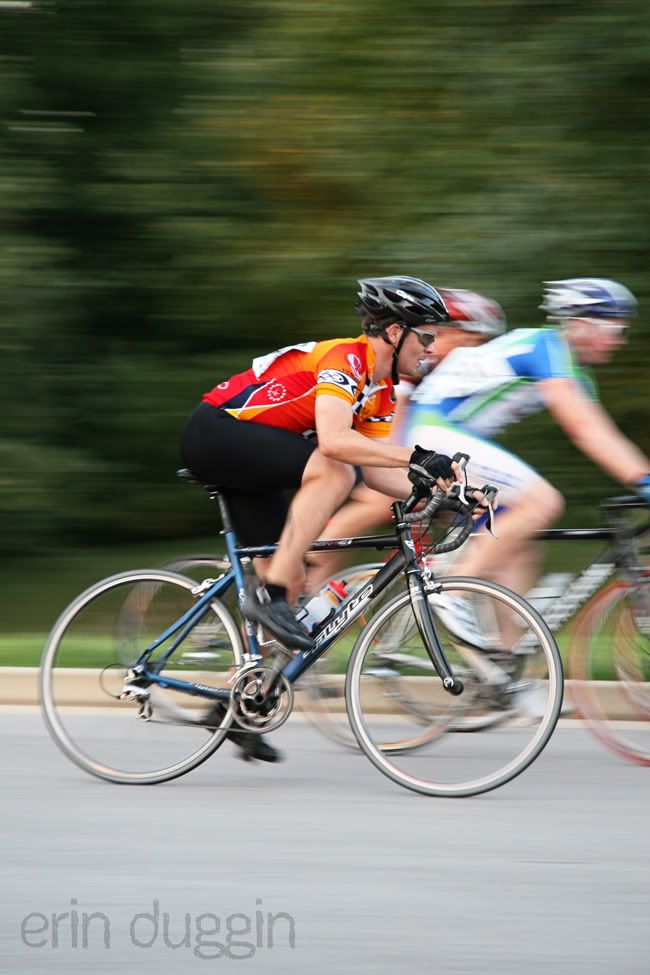 One thing Shane loves to do is to commute to work on his bike, even though it is about 15 miles each way. We have been a one car family for about two months since our old car finally bit the dust and so he has been biking to work even more than usual. It has always scared me. Its just too far, too often for something bad not to happen. He has always reassured me and laughed off my concerns, but in the morning I anxiously wait for a text telling me he has gotten there OK and in the evening Marlie and I wait to see him ride down our street.
This morning I got the call that I have been fearing the most...
me: Hello?
Shane: Babe, its me.
me: Shane are you OK?!
Shane: No, I've been hit.
me: By a car?!!
Shane: Yeah. I think I'm OK. I don't know. I got hit. The police are on the way.
me: WHERE ARE YOU?!
Shane: I'm at Adams and Lindeman. An ambulance is coming.
me: I'm leaving now. I love you.
Shane: I love you.
The 20 minute drive felt like an hour. I was so shaken up. Marlie was scared. I was scared. She wanted to bring band aids for him and I was terrified of what shape he might be in when we got there. I thought for a moment about losing him. It was horrible.
When we got there things had calmed down and I could see that Shane was probably OK. He was hurt but he was OK. The EMTs determined it was fine for me to drive him to the ER myself and so off we went. It wasn't until he recounted the whole accident to the nurse at the ER that I fully understood how blessed we were. It wasn't until then that I knew that he had flown across the car roof and landed on the other side.
He was poked and prodded. X-rays were taken. And amazingly nothing was broken. He has a bum foot and a lot of bruises and scrapes. He is going to be really sore for a while. And he gets to wear this awesomely attractive boot which I am convinced is actually made for the other foot...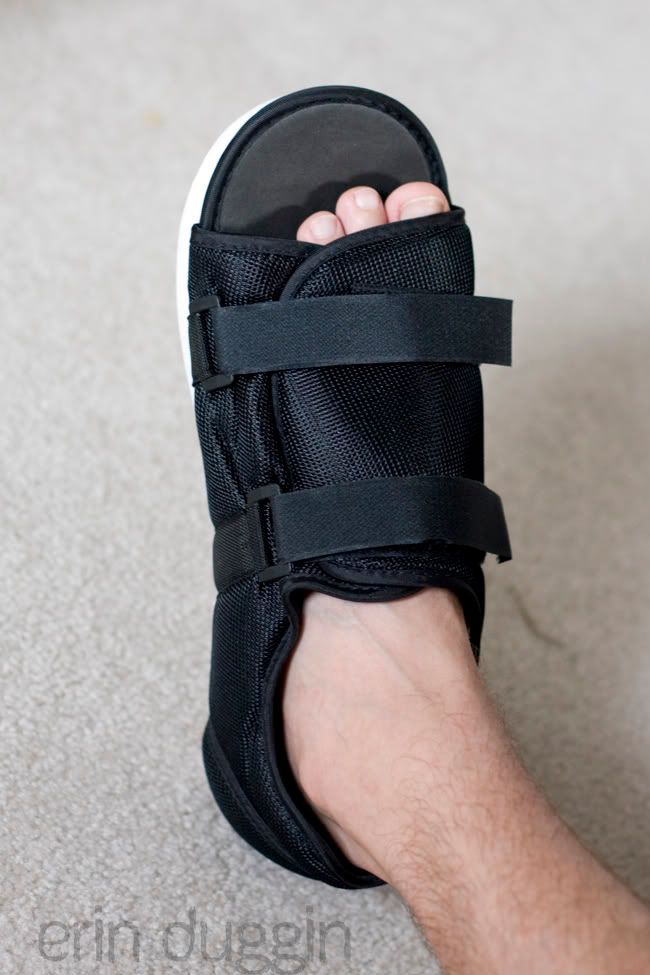 His bike is another story. Its totaled. But he doesn't even really care.
We went home, breathed a sigh of relief, thanked the Lord for His mercy, rested up and managed to make it to a very important dinner tonight. Shane's grandma, Nan, turned 90 today. She is a very special lady and missing her b-day just wasn't an option.
This is what she looked like when Shane told her what happened. She was not so happy...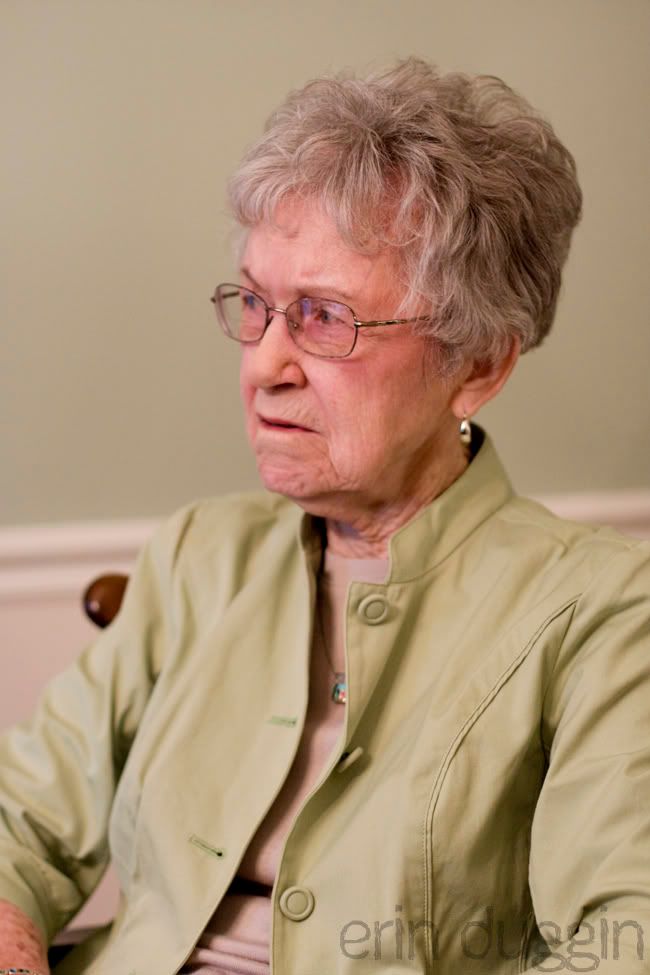 But then we cheered her up and had some cake...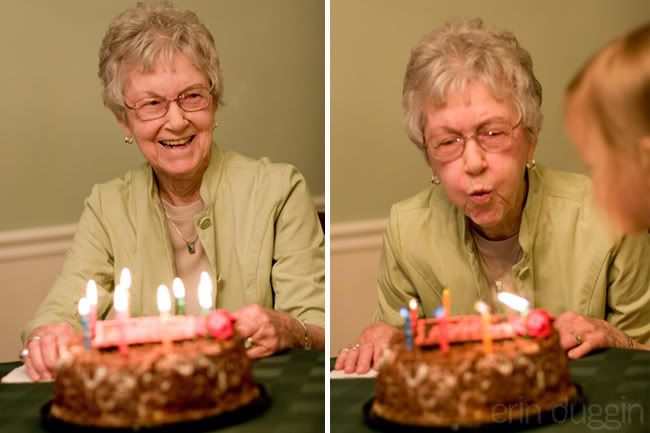 What a day.