My brother Gavin and his wife Erin weren't expecting their little guy to arrive for another month or so, and neither was I. We hadn't even done their maternity shoot yet! But last night I got a call saying that he was coming very soon! What a fun surprise. Charlie Morgan, 6lbs 15oz and 19 3/4 inches long.
I popped by the hospital just for a few minutes last night to meet Charlie. Oh my gosh is he cute!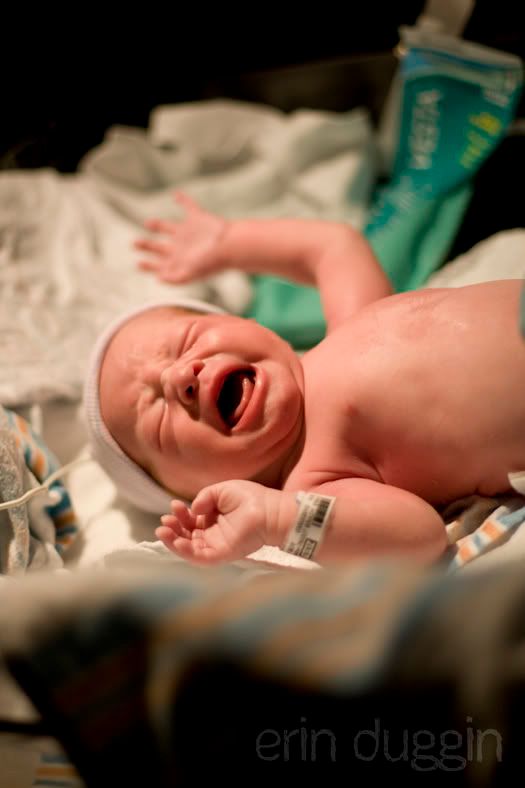 I got there just in time to see him get his hair washed. He really liked it...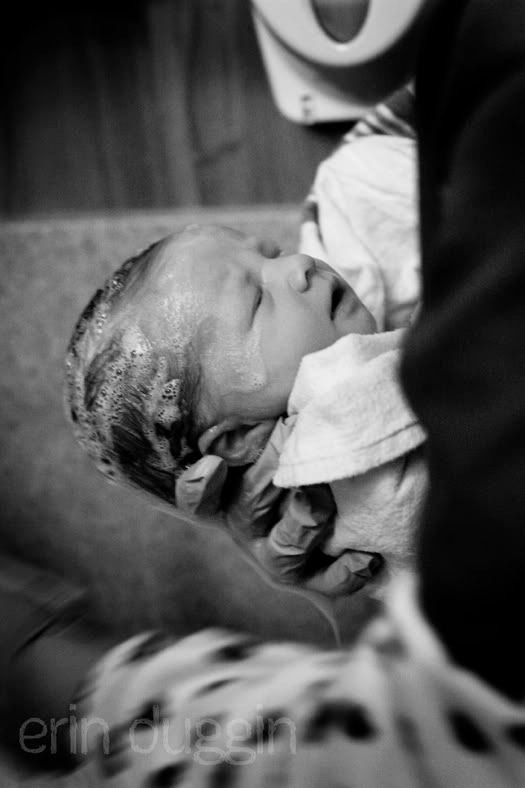 We were all pretty excited to meet him.
Seeing my brother as a daddy is so cute. He just couldn't stop smiling...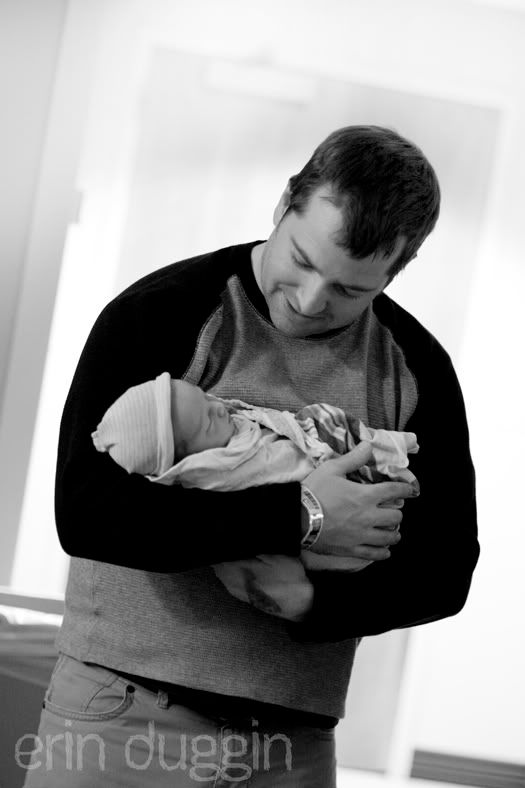 I went back today for a little bit because I just had to see him again. Charlie has this amazing hair that is hard to show in a photograph. It is spiky and this awesome reddish blondish color.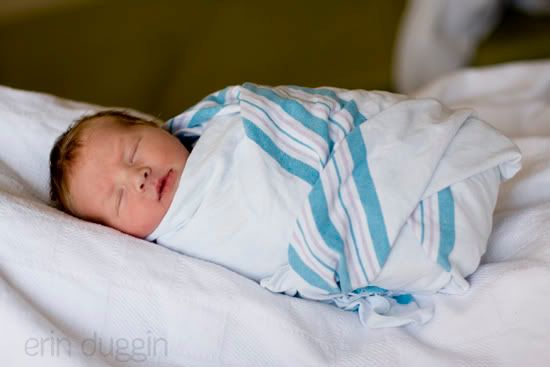 I know I am a little biased, but he has the most perfect little round face...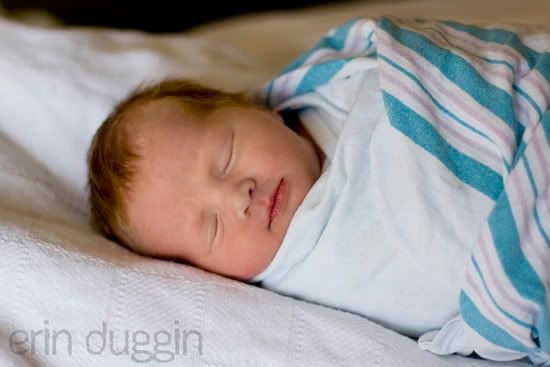 Erin did so great and is doing well. I was late with Marlie so I can't imagine how shocking it is when you think you have a month to go and then all of a sudden you have a baby!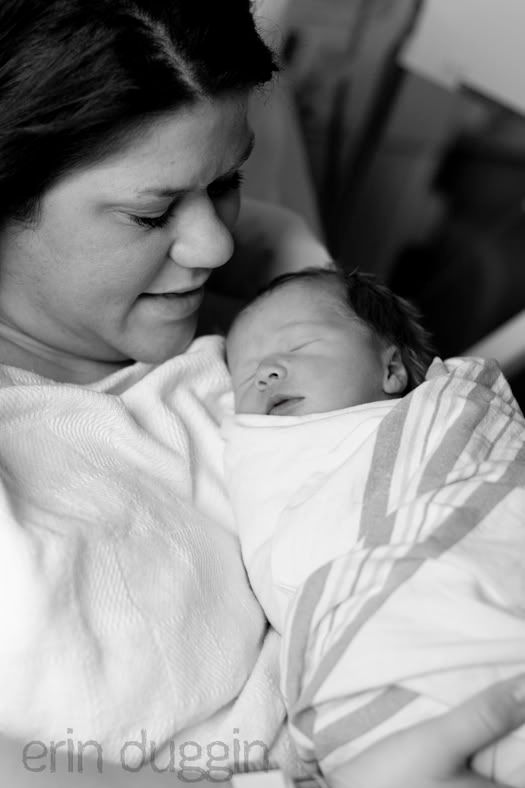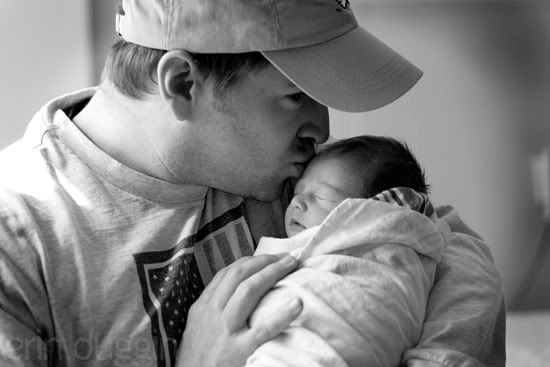 Welcome to the world Charlie! I can't wait to spoil you.