Last week Mr. Graham came over for his one year shoot. I've been lucky enough to photograph this little guy several times during his first year. His shoots are always fun because he is so adorable.
We went and hung out with my favorite chairs in one of my favorite alleys...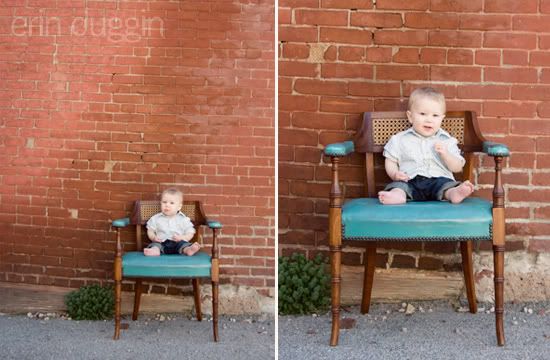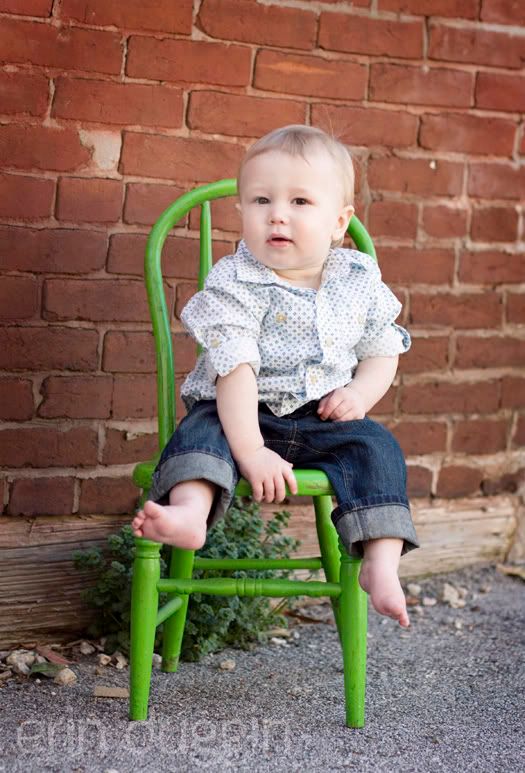 FAV! He is such a little man...
And then of course we came back to the studio for some birthday cake...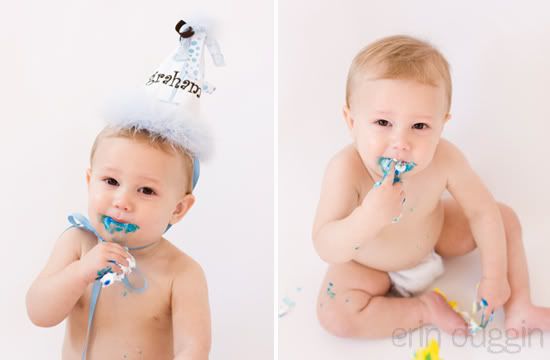 Oh Graham, you are just so dang cute. Happy Birthday buddy!
__________________________________________________________________________________
Sorry the posts have been scarce these days. Its the start of my busy season again and its kicking my butt. Sometimes its just hard to get back in to the groove.
Some things I wish I would have taken pictures of so I could blog about...
Trivia night this weekend in which my father in law won some peach scented tea light candles, my step-dad won a heart shaped mirror compact, and Shane's 90 year old grandma won a snow cone machine. It was awesome.
Marlie's self invented robot costume: A diaper box on her head, naked buns on the bottom and a robot voice.
The End