Allyson and Mike were married on Saturday at a beautiful church in the sweet little town of Edina, Missouri. Allyson was gorgeous. I've known her since she was in junior high and it was surreal, but wonderful to see her all grown up and get to document her big day.
Allyson's cute details made the wedding so original and fun, right down to the zebra printed high heels. And the flowers! Beautiful.
My trusty side kick
Jen W.
came to help shoot and another Jen came along for the ride too.
Jen N
., a college friend, came to see what wedding photography is all about. She brought these AWESOME chalkboard blurbs with her and we had some fun with them. Thank you to both Jens! We made a great team!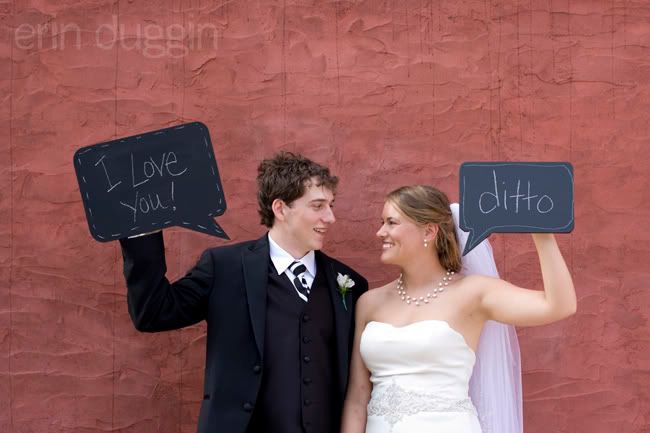 Click here
to see some more images from Allyson and Mike's wedding. Congratulations you two! It was such a great day!