A few months ago Shane and I sat down to plan a little fun in to our calendars. If I'm not careful and don't plan ahead then all of a sudden my weekends are all filled with shoots and that leaves no time for family fun. I need family fun. I love family fun.
For this weekend we marked down "Take Marlie camping for the first time". And so we did. We went to a really cute little campground very near home. Ya know, just in case it was a disaster. I remembered reading
Emily's
post last year about how they liked
Jellystone Park
, so off we went.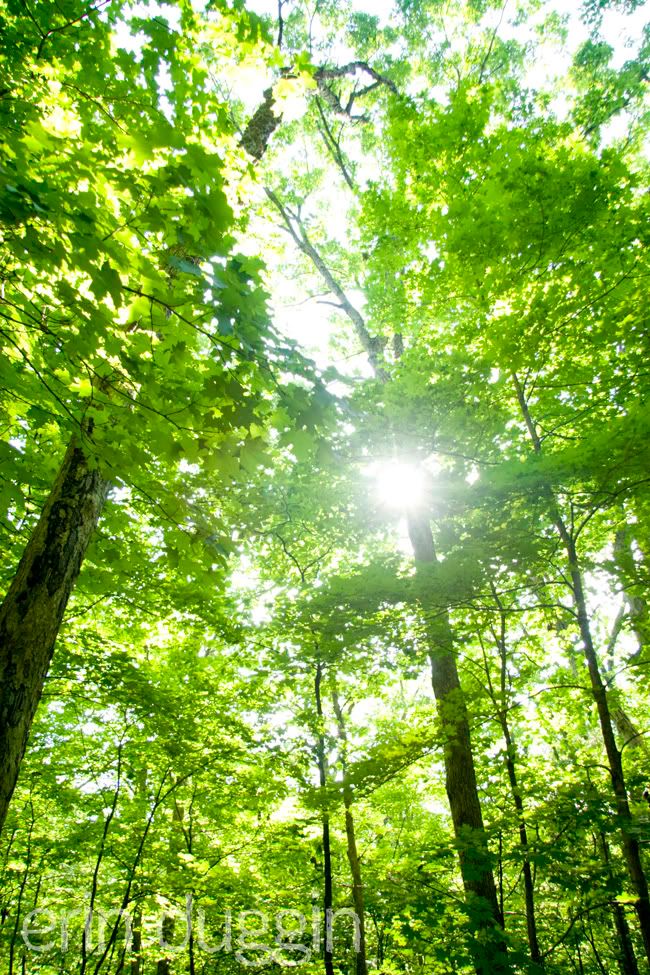 I must say, its funny how things change when you become a parent. I was a backpacking guide in Colorado once upon a time, Shane loves to backpack and hike, but when it came down to it we went for the campground with nice bathrooms and a pool for this little trip. Although, in two summers in Colorado I never saw one snake and I ran in to one at Jellystone before we even got the tent up. I am terrified of snakes. Shane suddenly became a hardcore animal rights advocate and would not kill it for me. Whateva.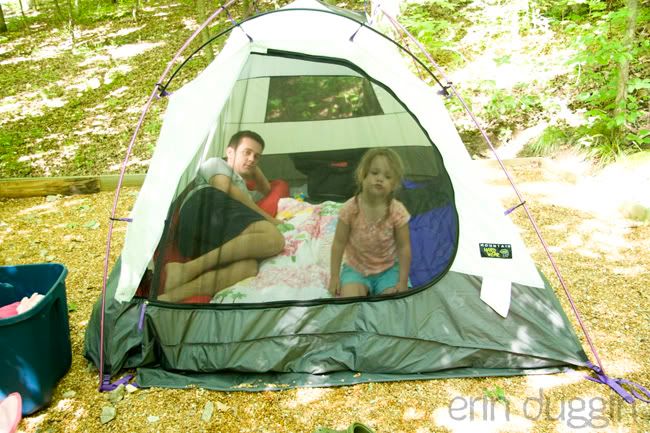 We had a good time. The pool was really really cold. So we did a little less swimming and a little more relaxing...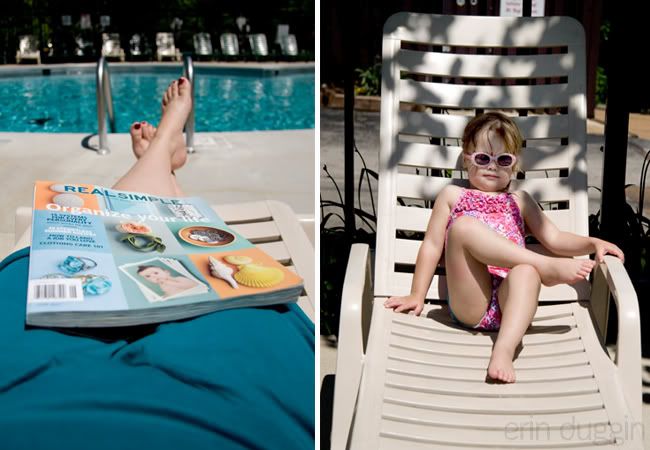 We played in the woods. Dug in the dirt. Marlie got a little droopy at the end of the day. Like this....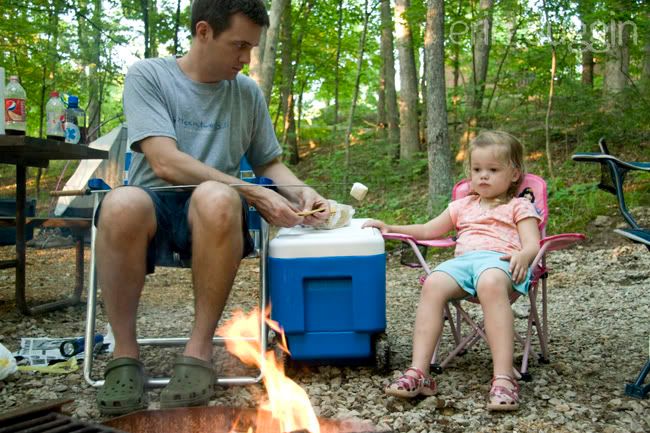 The smore's helped a little bit...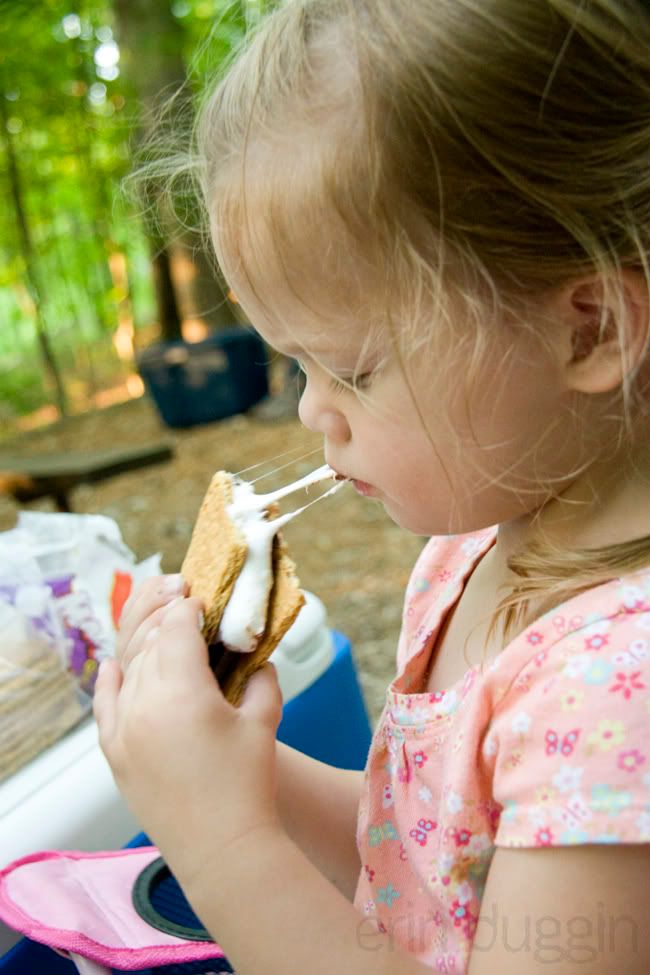 We thought she was just tired, or didn't like camping very much. It turns out she was getting sick. Poor thing woke up in the middle of the night with a fever and cough. It was touch and go there for a bit, but we made it through the night. For all of you St. Louisans, I do recommend Jellystone. It is a great place to go with kiddos. Just watch out for that snake that Shane let go.