Dear baby boy,
We are all anxiously awaiting your arrival. Its really hard to believe that you are all snug inside me now and very soon will be out here where I can hold you. My belly is very big. They tell me you are a big boy but I bet you will still seem so tiny.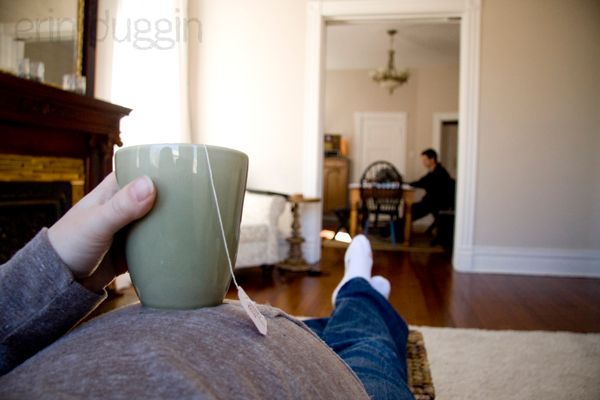 That is your dad in the background there. He is working from home today because he is super great and takes care of me. Your starting to wear out my legs a bit so he wanted to be here to help today. You are going to love him just as much as I do.
And just wait till you meet your big sister. She is wonderful. She might squeeze you a little too hard at times but you'll get used to it I guess. She asked me the other day if you two could have bunk beds someday. You have a while to think about it, but I think it would be pretty cute.
Can I tell you a secret? I'm a little nervous. Its been almost 4 years since I was a mom to a newborn. I don't know if it is quite like riding a bike. I guess we will find out. I think you will be pretty patient with me.
I wonder what you will look like. I can't wait to see your face.
I love this little family and I can't wait for you to become part of it. See you very soon. Love, Mama