I've been slowly working on baby boy's room over the last few months and it is finally finished. I LOVE the way it turned out. I wasn't sure if it was all going to come together, but it is just what I wanted. I wanted a clean, modern room with bright colors. The first thing we did was take an old dresser we bought from craigslist and turn it in to a snazzy bright changing table....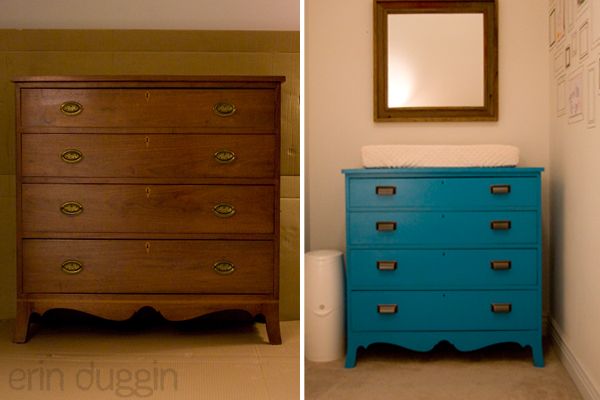 I got the crib at Ikea this fall. The bumper was made for Marlie's crib and I got the crib sheet at Target. I LOVE the crib sheet, it pulls everything together...
On the biggest wall I painted some black frames after seeing
this wallpaper
. Honestly I wanted to do the whole wall, but I just didn't have it in me. I like the pattern I ended up with though. I put some favorite photos up and had Marlie draw some things for the frames.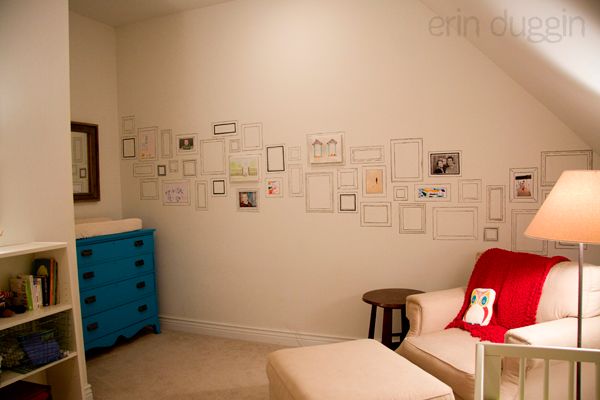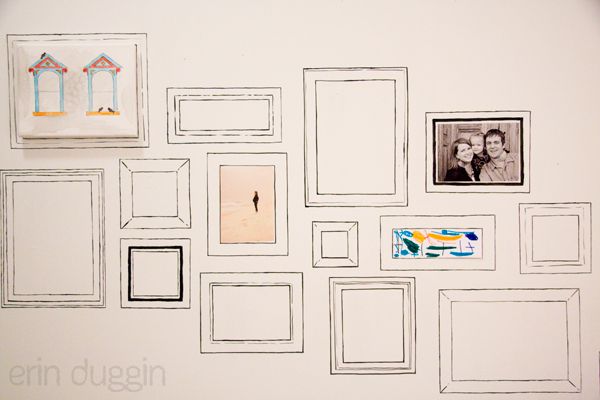 I also painted a few canvases for the room, two of which are on the frame wall. I wanted to do some simple colorful drawings that represent our neighborhood...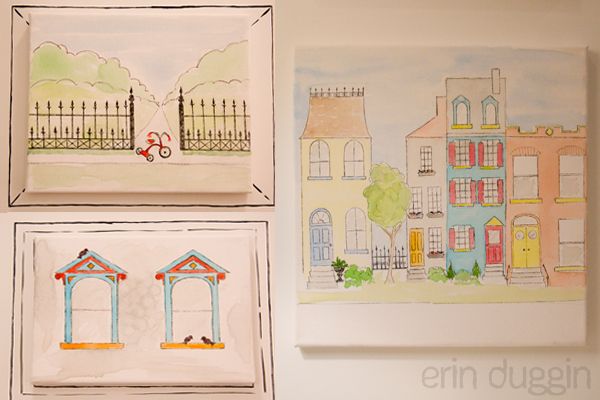 The third canvas hangs over the bookshelf which is also from Ikea. The lamp is from Target, the baskets are from Home Goods, the vintage red trunk used to be Shane's. And the bike print is from
these ladies on etsy
.
I loved using a few of Shane's old toys in the room. I've been holding on to these baseball guys for a while in case we had a boy someday. The cute owl pillow is from
this etsy shop
.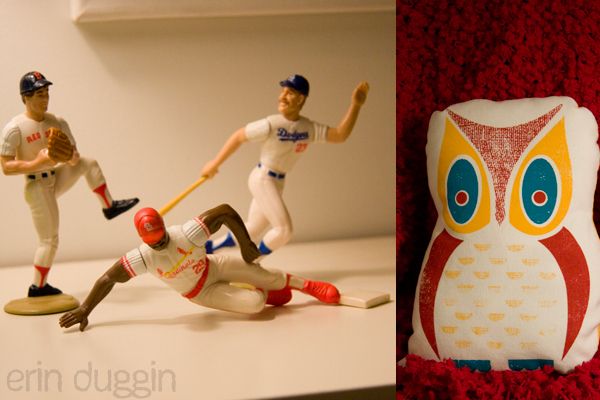 There you have it, and just in time. Today my leg decided that this baby is just too dang heavy to carry around anymore and sort of gave up on me. Seriously...I was home alone and had to crawl up our stairs. It was sort of funny only not. So, here I lay. I'm hoping that a good night's rest will do the trick but something tells me I am going to be gimping around until this little man comes. I can't wait to meet him!