I met with my friends Scott and Sarah and their little girl Charlie, that you've probably seen on this blog more than once, for a shoot recently. They are still adorable...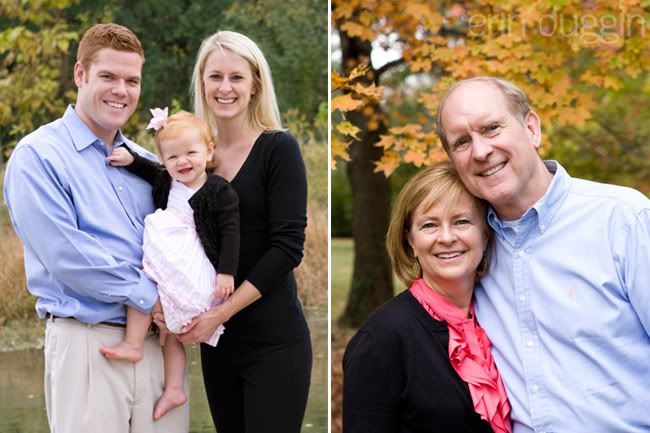 But this time Sarah's parents and whole family came along too. The weather was perfect and the trees were at their peak color.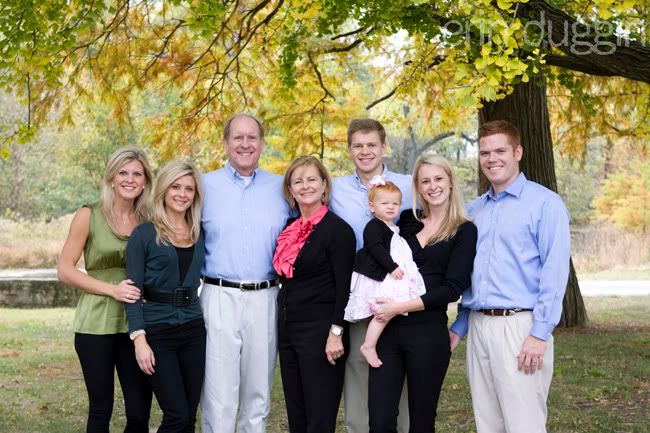 Gotta love a family that can kick off the heels and climb a tree. Mom's idea, and they happily obliged.
Have you ever seen three prettier sisters?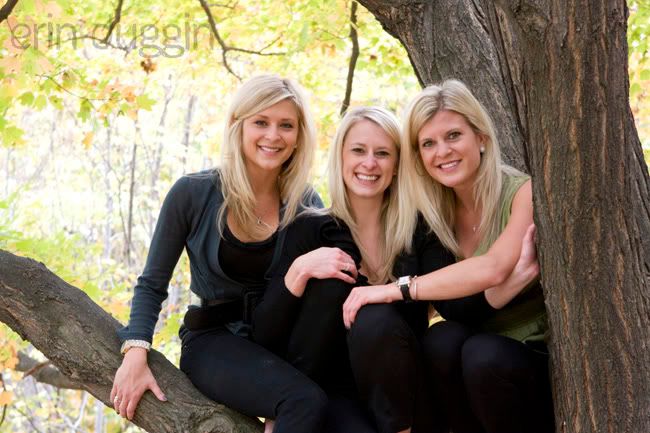 Its a good thing that we put James in some of the family photos...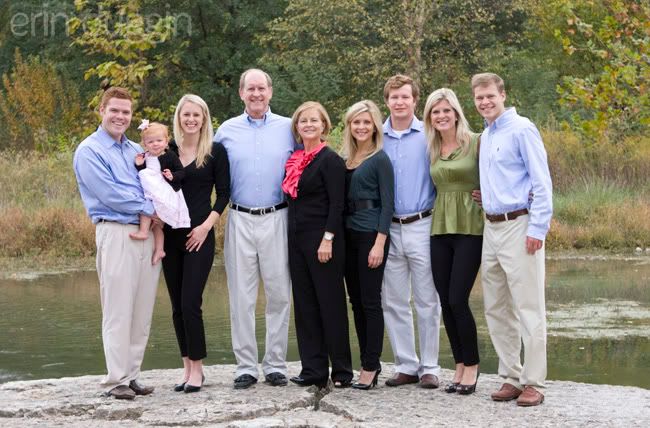 because these two got engaged this past weekend. Congrats Emily and James!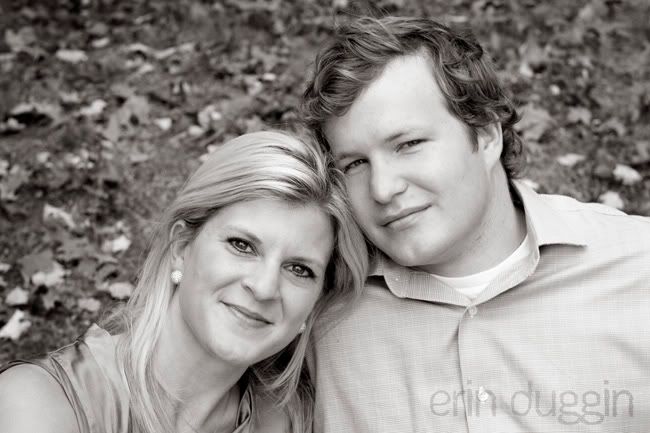 What a fun shoot. Thanks guys!