On Sunday Hays Baby was baptized. It was a sweet day for our family. Our friend and pastor did the baptism and did an amazing job. Hays was pretty darn cute up there. We celebrated with family and friends afterwards.
I decided to make him a bow tie for his special day just like I did for Tate's baptism. I went back and read
my tutorial blog post from when I made Tate's
, whipped up a bow tie, and then stuck Hays Baby in his bumbo to snap a few photos. He makes the funniest faces...
- Hi Hays Baby.
- Oh, hello there Momma.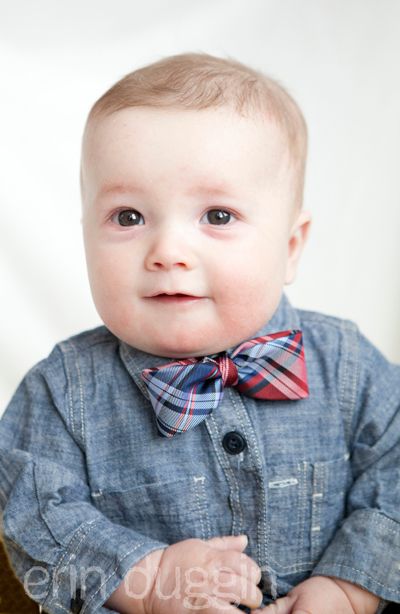 - You look so handsome buddy!
- Awe shucks. You really think so?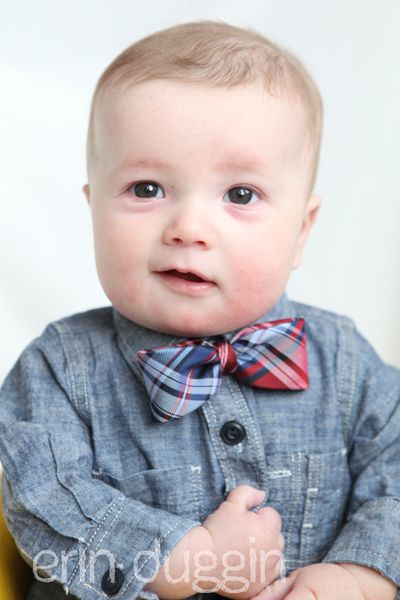 - You're so cute, schmoopy booperton pants! Look at that face!
- OK mom, now I'm just embarrassed.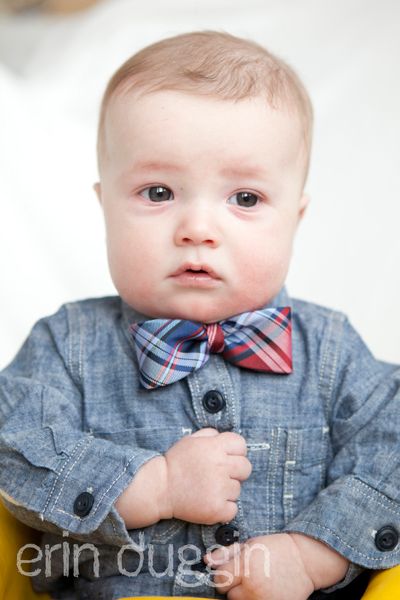 - I'm sorry. But can I suck on your cheeks later??
- Huh?!! Gross! You're out of control!
- Alright, alright. How about we wrap this up and go have some milk and a nap.
- Now there's a good idea! Thanks Momma.