Oh man. Winter hasn't even been around that long and its already trying its best to bring me down. Marlie had strep twice last month followed by Shane having some sort of horrible stomach virus and now Marlie has a nasty cold. Ug. Praise the Lord, I have been spared so far. I don't know what else I can do, we wash hands like crazy, we squirt hand sanitizer, I wipe the doorknobs and light switches with Lysol wipes. Its enough to make me want to never leave the house and bathe Marlie in Purell jell.
Poor Monkey Pants is as crusty as can be. Her lips are so chapped and her little nose is raw. I hate it. Our days are full of me trying to figure out what we can do next to keep her entertained and our spirits up. Today..Christmas cookies.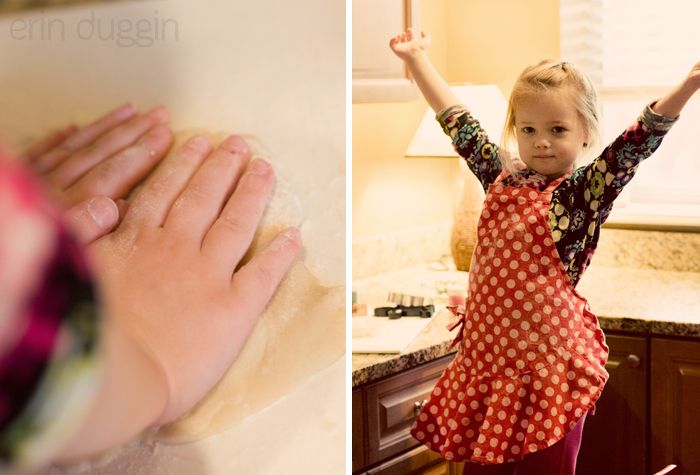 Marlie is really in to baking lately so she loved it. I love those little hands.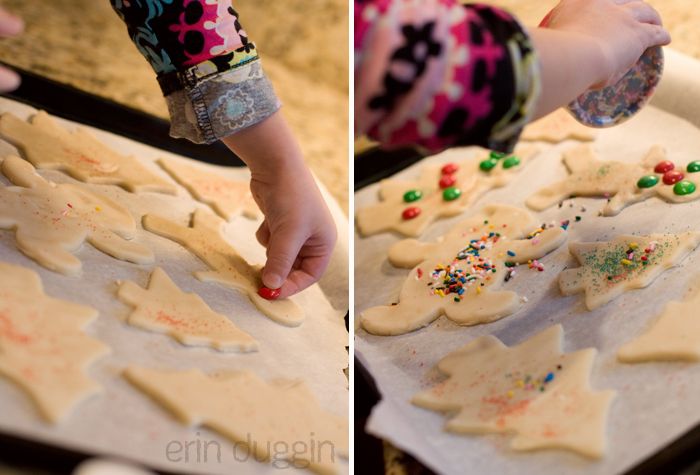 Just sprinkles and m&ms this time around. I know my limits and icing + snot would have put me over the edge today. She likes the sprinkles best anyway.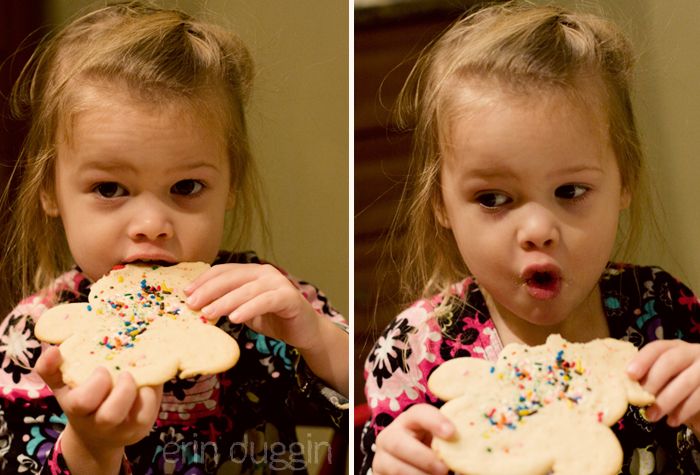 I don't think we'll be sharing these with anyone since I'm sure they are made of at least 2% boogers. But Marlie likes them. Now... what are we going to do tomorrow?